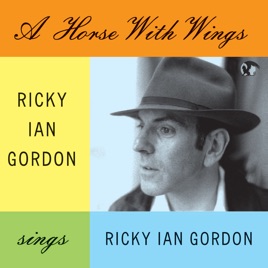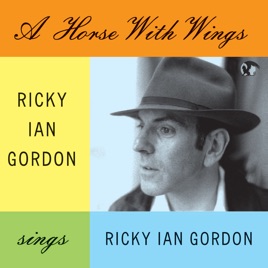 | | TITLE | | TIME |
| --- | --- | --- | --- |
| | | | |
| | | | |
| | | | |
| | Drivers of Diaper Sevice Trucks Are Sad | | |
| | The Light Comes On By Itself | | |
| | | | |
| | | | |
| | | | |
| | | | |
| | Janet Underneath The Roses | | |
| | | | |
| | | | |
| | | | |
| | | | |
| | | | |
| | | | |
16 Songs, 59 Minutes
Released:

Apr 20, 2010

℗ 2010 Blue Griffin Recording
Ratings and Reviews
Robert Carl's Fanfare Magazine Review
Ricky Ian Gordon (b.1956) is a leading member of the generation of American composers of song (another notable whose work I know a bit is Adam Guettel), and in particular for musical theater, who are trying to establish a new model for the medium in the post-Sondheim era. Their great strength is their stylistic fluidity; they're comfortable in both a more classical art song mode, and in the more familiar tropes of the stage. Their great curse is exactly the same quality, in that audiences have not flocked to them, deeming them not as accessible as their predecessors. And that in my view is a great shame, as there's enormous substance and entertainment here. Not too surprisingly, they—and Gordon in particular—have gravitated toward opera as their primary showcase, even though they bring to it a particularly American, naturalistic tone that can't help but refresh it and keep it engaging for younger audiences looking for more than mere rehashes of Verdi, Puccini, and Wagner.
I only know Gordon's work formerly from a wonderful Nonesuch release, Bright-Eyed Joy; alas, I've not heard his opera on The Grapes of Wrath, which has received glowing press. These two releases showcase the composer in very different ways, which emphasize the breadth and diversity of his talents.
A Horse With Wings (the title of one song on the program) is a song recital by the composer alone, singing at the piano. Gordon demonstrates enviable musicianship. He has a pleasing, light baritone voice, and a great ear for intonation. His delivery is crisp, impassioned, and always clearly articulated. His pianism is similarly fluent; in the first song or two it seems more in the pop-song tradition of arpeggios and ornamented chord progressions, but it grows ever more complex and varied throughout the recital, so that—like any great songwriter's accompaniments—it crafts its textures exactly to what's needed for the expressive point of any given song, and can go in any direction to get it. His delivery can become a little strained in places for my taste, but it bespeaks a genuine love, commitment, and enthusiasm for his music and its topics, and frankly I'm happy to trade a little polish for the authenticity gained.
As for the music itself, it ranges from the more popular to classical. The former is embodied in such songs as the album's title track, "White-Haired Woman," and "Home of the Brave" (a memorial tribute to Matthew Shepard, the victim of anti-gay violence in Laramie, Wyoming). All these lyrics are by Gordon, the song forms are strophic and melodically memorable, the harmonies clear but packed with interesting details and surprising twists. The other side is represented by songs setting other poets, such as Frank O'Hara, Langston Hughes, Donald Justice, Edna St. Vincent Millay, Les Murray, and Rainer Maria Rilke. All are beautifully crafted and vocally grateful. I personally liked the twisted rag of "Drivers of Diaper Service Trucks Are Sad" (X. J. Kennedy) and the lament for lost innocence "Adolescent's Song" (Howard Moss). Gordon refers to Ned Rorem in his notes, and these songs, with their more discursive flow, complex accompaniments, and extended harmonies, fall into the more traditional American art song tradition.