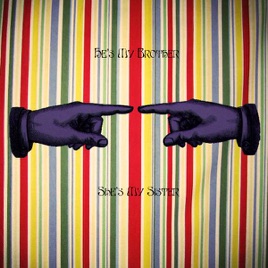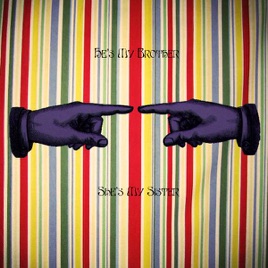 He's My Brother She's My Sister
| | TITLE | TIME |
| --- | --- | --- |
| | | 2:54 |
| | How'm I Gonna Get Back Home | 3:38 |
| | | 3:26 |
| | | 5:04 |
| | The House That Isn't Mine | 2:59 |
| | | 2:35 |
| | | 0:40 |
7 Songs, 21 Minutes

℗ 2010 He's My Brother She's My Sister
New music for a new time
What a great new band to enter the scene. A sound all to their own, I expect nothing but big things from these guys after their fall tour schedule. If you get a chance to see them live, I guarantee a great show!
He
This band is amazing! Just saw them open for Edward Sharpe and the Magnetic Zeros. I hope this band makes it to the top - they deserve it. Awesome music with a style of its own. Worth every penny.
First-Class...
I saw them open up for Edward Sharpe and the Magnetic Zeros last night in Orlando @ the Social! Truth be told I think I actually enjoyed He's my Brother She's my Sister more than I did ESATMZ...Don't get me wrong I'm such a fan of Alex, Jade, Nico and the rest of the gang, but this band brought with them something amazing...From their vivacious music, and some unconventional tap dancing (a very cute girl with fire in her feet, and very entertaining faces as she dances), to their alluring energy and stage presence, all of this makes for one great experience indeed! See them, hear them! You won't be disappointed in the slightest...You will however, have great fun!
About He's My Brother She's My Sister
Self-described purveyors of "glam-folk," "cirque rock," "garage country," and "desert pop," Los Angeles, California-based five-piece He's My Brother She's My Sister specialize in theatrical, forward-thinking folk-rock in the vein of Edward Sharpe & the Magnetic Zeroes that blends '60s and '70s nostalgia with the fiery, bluesy Americana of Jack White and the Black Keys. Formed in 2009 by siblings Rachel and Rob Kolar, Lauren Brown, Oliver Newell, and Aaron Robinson, the band inked a deal with Park the Van in 2011 and released their debut album, Nobody Dances in This Town the following year. ~ James Christopher Monger