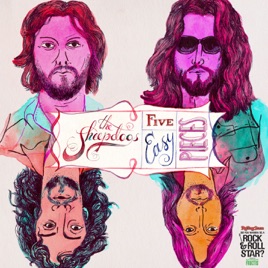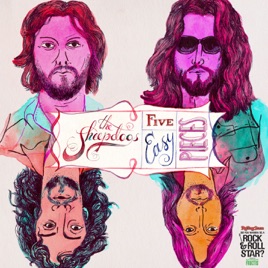 | | TITLE | | TIME |
| --- | --- | --- | --- |
| | | | 3:50 |
| | | | 3:10 |
| | | | 2:46 |
| | | | 3:38 |
| | | | 4:07 |
5 Songs, 17 Minutes
Released:

Aug 2, 2011

℗ 2011 Atlantic Recording Corporation for the United States and WEA International Inc. for the world outside of the United States
Ratings and Reviews
Good Stuff
Excellent music, very full sound. Nothing sounds like this today.
Sheepdogs are Awesome!
Was so excited to see them in Rolling Stone this year. I was turned on to them back in 2010 and "Learn and Burn" was one of my 2010 favorite albums. Picked them to win in the first issue they had the contest, such a great band! Great 70's southern rock vibe to their songs, and they have def. paid their dues with the amount of touring they have done in Canada. If you dig them check out Great Zeus' Beard and Boy & Bear two other bands I feel are on the rise.
About The Sheepdogs
Built on the solid, classic rock foundation of three-part harmonies and dual guitar leads, Canada's the Sheepdogs blend Southern boogie rock, groove-based psychedelia, and bluesy barroom swagger into a modern rock & roll revival. Based out of the Saskatchewan city of Saskatoon, the band features the talents of Ewan Currie (vocals, guitar), Jimmy Bowskill (guitar), Ryan Gullen (bass), and Sam Corbett (drums), plus Ewan's brother Shamus on brass and keyboards. The group released three full-length independent albums (Trying to Grow [2006], Big Stand [2008], and Learn & Burn [2010]) before appearing on the cover of Rolling Stone in August 2011 after winning the magazine's "Choose the Cover" competition. The hard-touring band released a new EP, Five Easy Pieces, later that year, followed by their eponymous fourth studio album in 2012. In July 2015, the band issued the single "Downtown" in anticipation of the release of their fifth long player, Future Nostalgia, later that October. Changing Colours, the band's sixth studio effort, followed in 2018, and featured the single "I've Got a Hole Where My Heart Should Be". ~ James Christopher Monger
ORIGIN

Saskatoon, Saskatchewan, Canada

GENRE

FORMED

2006