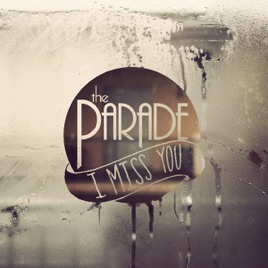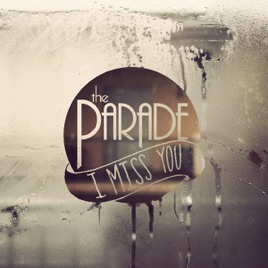 1 Song, 3 Minutes
Released:

Aug 3, 2011

℗ 2011 The Parade
Ratings and Reviews
great new band
this song is great, so catchy and high energy! loving it. hope to hear more, i heard they're going on tour...i wanna see The Parade on tour!
Legitimate
Watched these guys go through the delicate, complicated process of producing high quality music. They have stayed true to their genre and their passion. This song is just one high-quality example of the hard work and discipline they have showed through the years. I am beyond proud of who they've become and what's to come. Keep up the great work guys! See you in concert soon!
-Thomas Hammond
I Miss You
This song is fantastic and these guys are very talented! I can't wait to hear more songs by them!
About The Parade
Sunshine pop pioneers Parade teamed veteran songwriter and producer Jerry Riopelle (a former Phil Spector associate who'd played keyboards on sessions headlined by the Ronettes, the Righteous Brothers, and Ike & Tina Turner) with character actors Murray MacLeod (known for his work on television series including Hawaii Five-O and Kung Fu) and Allen "Smokey" Roberds. MacLeod and Roberds -- longtime friends and songwriting partners who occasionally collaborated with Roger Nichols of A Small Circle of Friends fame, leading to erroneous rumors that Roberds and Nichols were in fact one and the same -- met Riopelle while unsuccessfully pitching a song written for Spector to produce; the trio soon christened themselves Parade, co-writing "Sunshine Girl" and selling the song to A&M producer Chuck Kay. Recorded with session legends including drummer Hal Blaine, bassist Carol Kaye, and saxophonist Teenage Steve Douglas, "Sunshine Girl" cracked the Billboard Top 20 in 1967, emerging as one of the first and most successful records to embody the summery, harmony-rich sound that would later be dubbed sunshine pop. During the process of recording the follow-up, "She's Got the Magic," fellow actor Stuart Margolin -- later "Angel" on the classic TV series The Rockford Files -- joined Parade as well; the second single failed to repeat the success of "Sunshine Girl," however, missing the pop charts altogether. The same fate befell the group's third release, "Frog Prince," although in 1968, Parade climbed as high as number 127 with "Radio Song." After two more flops, "She Sleeps Alone" and "Hallelujah Rocket," the group dissolved. While Riopelle later signed to Capitol as a solo act, MacLeod and Roberds briefly signed to Epic as Ian & Murray; as Freddie Allen, Roberds also recorded an early version of Nichols' and Paul Williams' "We've Only Just Begun," later a worldwide smash for the Carpenters. ~ Jason Ankeny