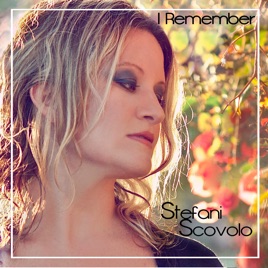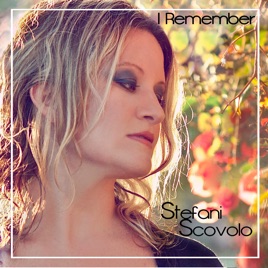 | | TITLE | TIME | PRICE |
| --- | --- | --- | --- |
| | | 3:44 | $0.99 |
| | | 3:48 | $0.99 |
| | I Won't Forget About That | 4:10 | $0.99 |
| | | 2:50 | $0.99 |
| | | 3:58 | $0.99 |
| | What's Left of Me and You | 4:28 | $0.99 |
| | | 4:46 | $0.99 |
| | | 4:08 | $0.99 |
| | | 2:46 | $0.99 |
| | | 3:58 | $0.99 |
| | | 4:30 | $0.99 |
| | | 4:21 | $0.99 |
12 Songs

℗ 2013 Stefani Scovolo
Customer Reviews
Souful honest remembrance
This is a great album that's very healtful in its honest song of love and longing to move forward while honoring past memories.
Stefani Scovolo * I Remember
There is a winsome quality to Stefani's songs and vocals... a purity of sound that invites the listener to join her in her journey. It's not just love songs and romance, but bittersweet memories... things lost... things found... all wrapped up in simple, unpretentious arrangements. "I Remember" is definitely a keeper.