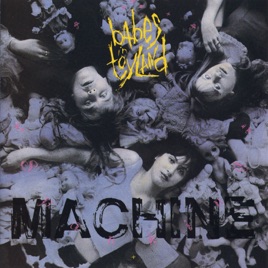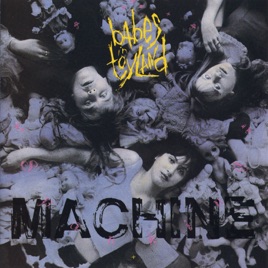 11 Songs, 36 Minutes
Released:

Apr 16, 1990

℗ 1989 Twin/Tone Records, manufactured & marketed by Rhino Entertainment Company, a Warner Music Group company.
About Babes In Toyland
Babes in Toyland is about as harsh as rock music gets -- guitarist Kat Bjelland screams and thrashes her guitar to the gut-pounding, throttling beat of bassist Maureen Herman and drummer Lori Barbero. Over their two albums and two EPs, the all-female trio offer no escape from their strongly female-oriented, but not necessarily feminist, rock.

Bjelland formed Babes in Toyland in 1987 in Minneapolis, after playing around San Francisco for several years in various bands that featured, at various times, Jennifer Finch of L7 and Courtney Love of Hole. After releasing a single on Sub Pop's singles club, Babes in Toyland came to the attention of Sonic Youth, who took them on a tour of Europe. Soon, they recorded their abrasive debut, Spanking Machine, with producer Jack Endino; one more independent EP followed before they signed to Reprise. Between labels, original bassist Michelle Leon left the group.

Sonic Youth's Lee Ranaldo produced their second album, Fontanelle, which showed no signs of concession to a major label. In early 1993, the band broke up for several days before re-forming to record the Painkillers EP and hitting the road with Lollapalooza 1993.

Even though Lollapalooza offered the group a boost in public exposure, they chose not to capitalize on it; instead, it took them nearly two years before they released a new record, Nemesisters, in 1995. With Babes in Toyland on hiatus, Bjelland formed Katastrophy Wife with husband Glen Mattson; in the spring of 2000, Reprise issued the Babes collection Lived. The band limped on for a few years, hinting at a possible fourth record, but were often distracted by consistently breaking up and then re-forming. The group played their last official show in November 2001, and subsequently released a live recording of the gig called Minneapolism. Babes in Toyland got back together in 2014 and promised new material alongside some live shows. In the group's usual fashion, the reunion did not run smoothly, and bassist Maureen Herman was fired from the band in 2015. Although any new material failed to appear, 2016 saw the release of Redeux, a career-spanning collection that was compiled by the band themselves. ~ Stephen Thomas Erlewine
ORIGIN

Minneapolis, MN

GENRE

FORMED

1987
Millions of songs.
Zero ads.
New subscribers only. Plan automatically renews after trial.