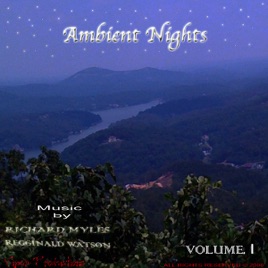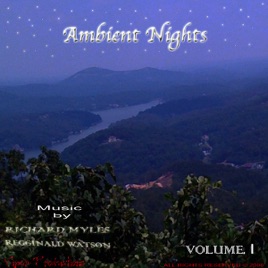 | | TITLE | | TIME |
| --- | --- | --- | --- |
| | | | 2:34 |
| | | | 3:30 |
| | | | 3:50 |
| | | | 4:05 |
| | | | 3:29 |
| | | | 3:35 |
| | | | 3:14 |
| | | | 4:06 |
| | | | 3:06 |
| | | | 3:54 |
| | | | 3:17 |
| | | | 3:34 |
| | | | 4:53 |
| | | | 3:50 |
| | | | 4:28 |
| | | | 3:25 |
| | | | 3:05 |
| | | | 2:21 |
18 Songs, 1 Hour, 4 Minutes
Released:

Dec 5, 2009

℗ 2009 Viper Productions
Ratings and Reviews
What an incredible album..one of the best I have heard hear!
What a Fantastic list of tracks here on Ambient Nights...definitely got my monies worth with this one. Everyone song has its own unique flair without taking the spot light from the others...Just amazing work! Thank you Viper Productions for putting a smile on my face! I also love Darkness Within too, my favorite track on that album is I Will Find You....
Best Album Ever!
Richard Myles has really outdone himself on this album. The tracks are calming yet exciting at the same time. Some to the songs bring up such raw emotions that you want to laugh or even cry. My favorite song is Let Me Love U 2 Night because it stirs so much in me. This is an awesome album and I think everyone will find something they love on it.