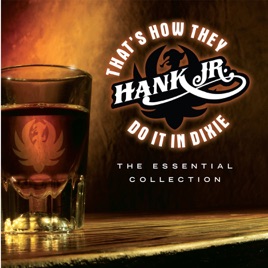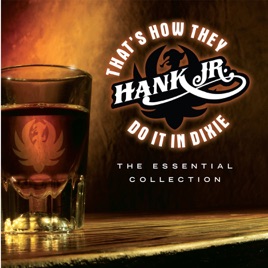 TITLE
TIME

That's How They Do It In Dixie

Big & Rich, Gretchen Wilson, Hank Williams, Jr. & Van Zant

All My Rowdy Friends Are Coming Over Tonight

A Country Boy Can Survive

Whiskey Bent and Hell Bound

There's a Tear In My Beer

Hank Williams, Jr. & Hank Williams

If Heaven Ain't a Lot Like Dixie
12 Songs, 41 Minutes
Released:

Jun 26, 2006

℗ 2006 Curb Records, Inc.
Ratings and Reviews
Wow
I was blow away with a such a magnificent ablum.
Great collection of hits...
For those that slammed this album I have two words... Go Away! Why are you reviewing county music if you don't like it. Be like me reviewing a c-rap album.

Hank Jr. is GOLD!
Hankalicious! It made me dust off my old 8-track tapes and get rowdy!
From the '80's to 2006, this best of covers a lot of Hank History. From "Family Tradition" to "Whiskey Bent" to "All My Rowdy Friends", and up to "How they do it in Dixie", this album is a history lesson in Bocephus.
About Hank Williams, Jr.
He was born into the family business, but Hank Williams Jr. was always intent on burning it down and building it anew. At age eight, the boy nicknamed Bocephus was entrusted with keeping the legacy of his late father—country-music pioneer Hank Williams—alive through faithful cover renditions that endeared him to the country establishment but left him creatively stifled. "It was fun for the little boy to be doing Hank Williams," he once said, "but it was hell for the man." The Shreveport, Louisiana–born Williams found liberation in Southern rock: its renegade attitude inspired his 1975 outlaw-country bellwether Hank Williams Jr. and Friends. A near-fatal hiking accident that same year prompted him to cover up his resulting facial scars with the beard, sunglasses, and cowboy hat that became his signature bad-boy look. Since then, Hank Jr. has come to embody Southern culture, amassing a deep repertoire of raucous, boogie-woogie chart-toppers that celebrate debauchery and survival below the Mason-Dixon line. (His 1984 single "All My Rowdy Friends Are Coming Over Tonight" was adapted into the theme song for the ultimate beer-can-crushing ritual: Monday Night Football.) But that brash bonhomie has always been tempered by a deep-seated Dixie pride, one that's let successors like Kid Rock, Gretchen Wilson, and Hank Jr.'s own metal-loving son, Hank III, unapologetically flaunt their roots.
HOMETOWN

Shreveport, LA

GENRE

BORN

May 26, 1949