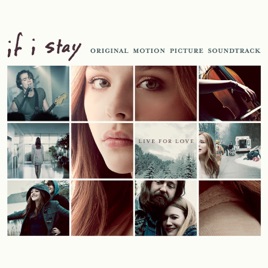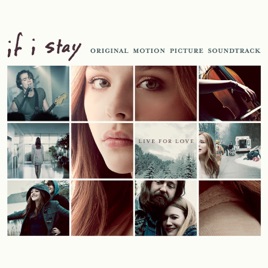 If I Stay (Original Motion Picture Soundtrack) [Deluxe Version]
Various Artists
TITLE
TIME
PRICE

The Orwells

3:19
Album Only

Lucius

3:28
Album Only

Willamette Stone

3:30
$1.29

Tanlines

3:50
Album Only

Ben Howard

6:21
Album Only

Willamette Stone

3:23
$1.29

Ane Brun & Linnéa Olsson

3:52
Album Only

Odessa

4:35
Album Only

Willamette Stone

3:13
$1.29

Beck

5:22
Album Only

I Never Wanted To Go (Bonus Track)

Willamette Stone

3:33
$1.29

Sonic Youth

11:12
Album Only

Willamette Stone

2:42
$1.29

Willamette Stone

3:20
$1.29

Tom Odell

3:13
Album Only

Suite No. 1 in G Major for Solo Cello, BWV 1007: Prelude (Bonus Track)

If I Stay

2:58
$1.29

Cello Concerto in A Minor, Op. 33 (Excerpt) [Bonus Track]

If I Stay

1:20
$1.29

Sonata in B Minor for Solo Cello, Op. 8 (Bonus Track)

Alisa Weilerstein

3:46
$1.29
18 Songs

℗ 2014 WaterTower Music
Customer Reviews
Gonna be great!
I really hope that the cello song from the first half of the trailer is gonna be on this somehow or at least able to be purchased on iTunes! The song is beautiful. The movie is gonna be wonderful, just like the book was.
Amazing soundtrack!……BUT...
Where the heck is the song from the beginning of the trailer!? Dying to download it.