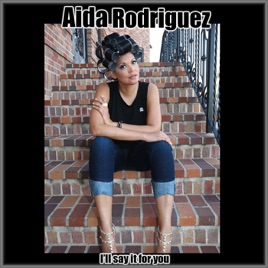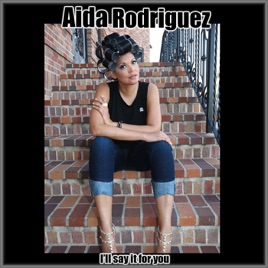 | | TITLE | TIME | PRICE |
| --- | --- | --- | --- |
| | How Are the White People Doing? (Live) | 2:06 | $0.99 |
| | | 0:55 | $0.99 |
| | Inheritance, Addicts and Crackheads (Live) | 1:06 | $0.99 |
| | | 0:45 | $0.99 |
| | Lesbian Recruitment (Live) | 0:40 | $0.99 |
| | Latin Men Construction Site Meetings (Live) | 0:56 | $0.99 |
| | | 1:43 | $0.99 |
| | Don't Eat Becky's Cat! (Live) | 0:39 | $0.99 |
| | Kris Jenner Is a Pimp! (Live) | 1:05 | $0.99 |
| | | 0:55 | $0.99 |
| | Don't Get Kidnapped (Live) | 0:43 | $0.99 |
| | | 0:41 | $0.99 |
| | | 2:34 | $0.99 |
| | | 1:43 | $0.99 |
| | Credits Scores and Vaginal Activity (Live) | 1:28 | $0.99 |
| | People Who Pretend to Like Their Kids (Live) | 0:24 | $0.99 |
| | | 0:31 | $0.99 |
| | Translations and Lies (Live) | 1:08 | $0.99 |
| | Third Generation Teen Mom (Live) | 0:31 | $0.99 |
| | So You Don't Eat Pork? (Live) | 1:22 | $0.99 |
| | I'm a Single Mom Now (Live) | 1:05 | $0.99 |
| | | 3:14 | $0.99 |
| | Participation Ribbons (Live) | 1:43 | $0.99 |
| | | 1:18 | $0.99 |
| | The Showdown with the Third Graders (Live) | 1:03 | $0.99 |
| | | 2:22 | $0.99 |
| | Where Is the Ball Scrub? (Live) | 2:20 | $0.99 |
| | A Baby Is the Worst Thing in the World (Live) | 4:49 | $0.99 |
| | Masturbation and Parental Revenge (Live) | 2:21 | $0.99 |
| | | 0:18 | $0.99 |
30 Songs

℗ 2017 Aida Rodriguez
Customer Reviews
Hi-freaking-larious!!!
I'm so glad comedy albums with substance are making a comeback. I laughed so hard all the way through this album but especially through "A BABY IS THE WORSE THING IN THE WORLD." 😂😂😂😂 she's certified funny.
Mr. Loves To Laugh
A-laugh-out-loud journey of relatable stories told from a thinking Comedianne's point of view. Smart, hilarious and once below the radar... this comedy album does not disappoint. Move over everyone else, there's a new queen of comedy in town.