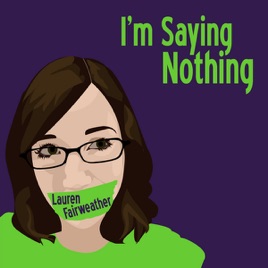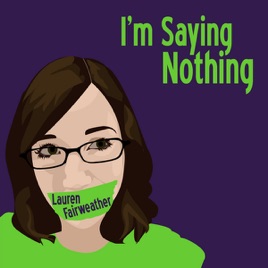 | | TITLE | TIME |
| --- | --- | --- |
| | | 4:28 |
| | | 1:53 |
| | | 4:30 |
| | | 2:25 |
| | | 2:47 |
| | | 3:06 |
| | | 2:30 |
| | | 1:48 |
| | | 3:29 |
| | | 2:56 |
| | | 2:07 |
| | | 1:25 |
| | | 2:08 |
| | Nerdfighterlike (Ukulele Version) | 2:36 |
14 Songs, 38 Minutes

℗ 2009 Lauren Fairweather
Amazing
This album is great! If you loved Devil's Snare" (and if you didn't, what's wrong with you), you'll love this one even more. It shows so much maturity and growth. The lyrical content is a bit of a departure from Lauren's previous work, and the music has become more complex and edgy. Just as a sophomore album should have, "I'm Saying Nothing" has all the charm and youthful exuberance we've come to expect from Lauren, with just enough melancholy to make one care. Also, she's awesome, and you should buy this for that reason alone.
:D
This album, this girl, these songs are all amazing. Buy it, you wont be dissapointed!!
Amazing!
Finally, this great album is out on iTunes!