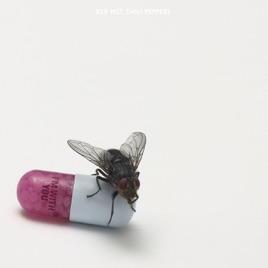 EDITORS' NOTES
Behind the shambolic splendor of a Red Hot Chili Peppers' performance is a tightly coiled symbiosis of musicianship. The band grapples with themes of life and death on I'm With You, an album born from the ashes of a friend's fatal overdose. Bringing a subtle style, Josh Klinghoffer has replaced John Frusciante as guitarist, but the band still retains its unmistakable Chili Pepper flavor. The totemic lead single, "The Adventures of Rain Dance Maggie," soars and bops with magnitude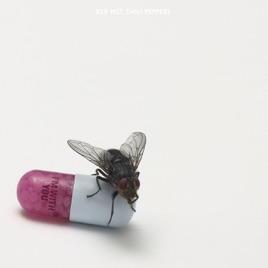 EDITORS' NOTES
Behind the shambolic splendor of a Red Hot Chili Peppers' performance is a tightly coiled symbiosis of musicianship. The band grapples with themes of life and death on I'm With You, an album born from the ashes of a friend's fatal overdose. Bringing a subtle style, Josh Klinghoffer has replaced John Frusciante as guitarist, but the band still retains its unmistakable Chili Pepper flavor. The totemic lead single, "The Adventures of Rain Dance Maggie," soars and bops with magnitude
| | TITLE | | TIME |
| --- | --- | --- | --- |
| | | | 4:11 |
| | | | 4:19 |
| | | | 5:38 |
| | | | 3:50 |
| | | | 3:40 |
| | | | 3:28 |
| | The Adventures of Rain Dance Maggie | | 4:42 |
| | | | 4:21 |
| | | | 3:52 |
| | | | 3:33 |
| | | | 5:35 |
| | | | 4:00 |
| | | | 4:21 |
| | | | 3:45 |
14 Songs, 59 Minutes
Released:

Aug 29, 2011

℗ 2011 Warner Bros. Records Inc.
Ratings and Reviews
1st yeee buddy
My 3rd favorite Rhcp Album

this is music

I'm With You > Carter I/V
Amazing
I absolutely love it so far. Great album. Must buy for any RHCP fan. I am blasting it full volume right now as
I type this.
About Red Hot Chili Peppers
Few rock groups of the '80s broke down as many musical barriers and were as original as the Red Hot Chili Peppers. Creating an intoxicating new musical style by combining funk and punk rock together (with an explosive stage show to boot), the Chili Peppers spawned a slew of imitators in their wake, but still managed to be the leaders of the pack by the dawn of the 21st century. The roots of the band lay in a friendship forged by three school chums, Anthony Kiedis, Michael Balzary, and Hillel Slovak, while they attended Fairfax High School in California back in the late '70s/early '80s. While Balzary and Slovak showed great musical promise (on trumpet and guitar, respectively), Kiedis focused on poetry and acting during his high-school career. During this time, Slovak taught Balzary how to play bass, while the duo encouraged Kiedis to start putting his poetry to music, which he soon did. Influenced heavily by the burgeoning L.A. punk scene (the Germs, Black Flag, Fear, Minutemen, X, etc.) as well as funk (Parliament-Funkadelic, Sly & the Family Stone, etc.), the trio began to rehearse with another friend, drummer Jack Irons, leading to the formation of Tony Flow & the Miraculously Majestic Masters of Mayhem, a quartet that played strip bars along the Sunset Strip during the early '80s. It was during this time that the four honed their sound and live act (as they stumbled across a stage gimmick that would soon become their trademark -- performing on-stage completely naked, except for a tube sock covering a certain part of their anatomy). By 1983, Balzary had begun to go by the name "Flea," and the group changed its name to the Red Hot Chili Peppers.

Word spread quickly about the up-and-coming band, resulting in a recording contract with EMI. But before the Chili Peppers could begin work on their debut, Flea and Kiedis were dealt a disappointing blow when both Slovak and Irons announced that they were leaving to focus more on another band they were in, What Is This. With replacement members Jack Sherman (guitar) and Cliff Martinez (drums) filling in, the Peppers released their self-titled debut in 1984. But the absence of the two original members showed, as the album failed to capture the excitement of their live show. While the album didn't set the world on fire sales-wise, the group began to build a dedicated underground following with college radio buffs. By 1985, What Is This were kaput (after issuing a single self-titled album) and Slovak and Irons returned to the Peppers, resulting in the George Clinton-produced Freaky Styley. While the album was an improvement over its predecessor, it still lacked the fire of the band's in-concert experience, a problem that would finally be solved with their next album, 1987's The Uplift Mofo Party Plan. The album was the group's first to make an impression on the charts, and they followed it up a year later with a stopgap five-track release, The Abbey Road EP, in 1988. But just as the world was warming up to the Peppers, tragedy struck when Slovak died from a heroin overdose on June 25, 1988.

In the wake of Slovak's death, Irons left the group for the second and final time, while Kiedis (who was also battling drug addiction at the time) and Flea decided to soldier on. After a new lineup featuring former Parliament guitarist Blackbyrd McKnight and former Dead Kennedys drummer D.H. Peligro didn't work out, the duo found worthy replacements in newcomers John Frusciante and Chad Smith. The new-look Chili Peppers hit pay dirt straight away, as their first album together, 1989's Mother's Milk, became a surprise hit due to MTV's exposure of their videos for a cover of Stevie Wonder's "Higher Ground" and a song about their fallen friend Slovak, "Knock Me Down," as the album was certified gold by early 1990. The bandmembers knew that their next release would be the most important one of their career, so they moved into a mansion-turned-recording studio with producer Rick Rubin to work on what would become their most successful release yet, the stripped-down Blood Sugar Sex Magik (their first for the Warner Bros. label). The album became a monster hit upon its September 1991 release (eventually going on to sell a staggering seven million copies in the U.S. alone), as it spawned such hits as "Give It Away" and the group's first Top Ten single, "Under the Bridge."

But not all was well in the Chili Peppers camp. Like his predecessor, Frusciante had become addicted to hard drugs, and abruptly left the band mid-tour in early 1992. Undeterred, the band enlisted new member Arik Marshall, and headlined Lollapalooza II in the summer. When the band returned to the studio to work on its sixth release overall, it quickly became apparent that Marshall didn't fit in, and he was replaced by Jesse Tobias. But before Tobias could record a note with the group, he was handed his walking papers as well, and former Jane's Addiction guitarist Dave Navarro signed on. After a layoff of four years, the Peppers' much delayed follow-up to BSSM was released in 1995, One Hot Minute. While the album was a sizable hit, it failed to match the success and musical focus of its predecessor, as it became apparent during the album's ensuing tour that Navarro wasn't fitting in as well as originally hoped, and he left the band in early 1998.

After Frusciante had left the group, he released a pair of obscure solo releases, 1995's Niandra Lades and Usually Just a T-Shirt and 1997's Smile from the Streets You Hold, yet rumors circulated that the guitarist was homeless, penniless, and sickly with a death-defying drug habit. After checking himself into rehab and putting his demons behind him, Frusciante emerged once again refocused and re-energized, and promptly accepted an invitation to rejoin the Peppers once more. The group's reunion album, 1999's Californication, proved to be another monster success, reconfirming the Chili Peppers as one of alternative rock's top bands. The band put in a quick guest appearance on Fishbone's Psychotic Friends Nuttwerx before hitting the road to support the album. The following months found the band getting involved in bizarre situations and controversies. First, their refusal to play songs from One Hot Minute during the tour was an unpopular decision with some fans and a sore spot for Dave Navarro. Next, they re-ignited a personal feud between Kiedis and Mr. Bungle singer Mike Patton by refusing to play a series of European concerts with Bungle. Patton responded with a "tribute" show for the Peppers, where Bungle mocked their stage moves, faked shooting up heroin, and imitated Kiedis' comments about Patton. They also played the ill-fated Woodstock '99 festival, where their headlining performance was met with piles of burning rubble and a full-scale riot. Tours with the Foo Fighters and Pearl Jam brought them into the next year without problems, but they stepped off the road after a planned stop in Israel was halted due to security worries. They returned to the studio in November of 2001 and by the summer of 2002 they had a new album ready to drop, By the Way. Warner Bros. released a Greatest Hits compilation in 2003, followed by a chart-topping two-CD album of all-new material, Stadium Arcadium, in 2006.

After an extensive supporting tour, the Red Hot Chili Peppers took an extended hiatus and the members pursued individual interests. Flea began studying music theory at USC and played in a variety of side projects. Kiedis attempted to turn his autobiography, Scar Tissue, into a television show. Smith joined Sammy Hagar, Michael Anthony, and Joe Satriani in the party supergroup Chickenfoot. Frusciante released The Empyrean in 2009, by which time he had left the band. His replacement was Josh Klinghoffer, who played secondary guitar on the Stadium Arcadium tour. Klinghoffer's first album with the band, the Rick Rubin-produced I'm with You, was released in late summer of 2011. It performed well around the world, hitting number one in numerous countries and reaching gold or platinum status.

Touring the globe occupied much of the next three years, although the band's most prominent appearance was in America, playing with Bruno Mars at the half-time show for 2014's Super Bowl. By the end of the year, they'd begun writing songs, and entered the studio with Danger Mouse in the production chair and Nigel Godrich mixing. In 2016, the Red Hot Chili Peppers released their 11th studio album, Getaway, which featured the lead single "Dark Necessities." ~ Greg Prato
ORIGIN

Los Angeles, CA

GENRE

FORMED

1983