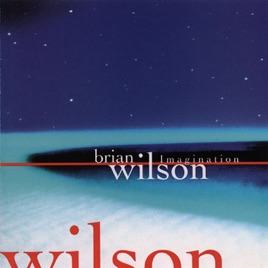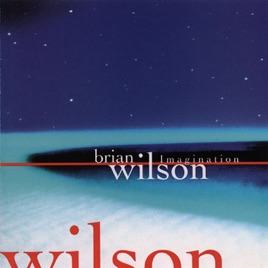 | | TITLE | | TIME |
| --- | --- | --- | --- |
| | | | |
| | She Says That She Needs Me | | |
| | | | |
| | | | |
| | | | |
| | | | |
| | | | |
| | | | |
| | | | |
| | | | |
| | | | |
11 Songs, 39 Minutes
Released:

Jun 5, 1998

℗ 1998 Giant Records
Ratings and Reviews
Fantastic album!
I got the CD this Christmas and I fell in love with it. The opening track has some of the most gorgeous harmonies I have ever heard. The harmonies throughout this album are simply sublime. "She Says That She Needs Me" is structured with interesting changes and a soaring melody accentuating the vulnerability. "South American" took some time to grow on me but it's a decent song. "Where Has Love Been?" is a nice gentle song that is very sweet. I especially love the new versions of "Keep An Eye On Summer" and "Let Him Run Wild" which are just as good as the originals. I might prefer the new "Run Wild" to be honest. "Lay Down Burden" is the most gorgeous, yet sad, song I've ever heard. I've decided that I will have it play at my funeral. "Sunshine" is an interestingly quirky fun-in-the-sun song which is great to drive to. "Happy Days" took a load of time to grow on me but once it did, I can't believe the structural genius in contrasting the days of scary mental illness (complete with whispering voices) and the new days of happiness he has found, along with the mindblowing harmonies.
The song "Cry" is my least favorite song. I do feel the lyrics are a bit clumsy and I feel the instrumentation was too heavy on the tinkling keyboards. Besides that, this is a fantastic album.
Just wow.
Brian Wilson is truly one of the greatest songwriters/producers of the 20th century. This album is so well done. Every track has classic harmonies, very melodic, and personal lyrics. Most about loss and heartache, which for Wilson he was always torn between being a kid and mental anguish. Ultimately, if you like the Beach Boys at all, especially the later stuff or for the harmonies, you need this album.
Buy This and Listen. You'll Never Regret it
Somehow this release gost past my notice and I only found out about it in Brian's book "I Am Brian Wilson". I'm a life long Beach Boy and Brian fan and got to see "Smile" performed at Carnegie Hall in 2004. I loved this album right off the bat. And the closer I listened the more awesome detail it revealed. I don't know why it didn't do well. It's as good as a Beach Boys album at their height. The vocals are wonderful, arrangements yeah. Check out the guitar work--Imagination, South American, Keep and Eye on Summer, Cry. Sunshine. If you don't like this, check your pulse, you might be dead.