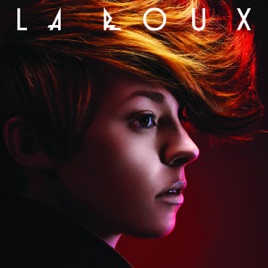 | | TITLE | | TIME |
| --- | --- | --- | --- |
| | | | |
| | | | |
| | | | |
| | | | |
| | | | |
| | | | |
| | | | |
| | | | |
| | | | |
| | Reflections Are Protection | | |
| | | | |
| | | | |
| | | | |
13 Songs, 48 Minutes
Released:

Jun 26, 2009

℗ 2009 Polydor Ltd. (UK)
Ratings and Reviews
Theeee Besttttt
LaRoux is gonna be huge within a year.....watch!
2009's most promising debut (other than Florence + The Machine)
La Roux's eponymously-titled debut album could be one of the best albums of 2009. With killer synth beats, fearlessly powerful falsettos and knock-your-socks-off production, it's no surprise that this album has already been certified gold in the UK, and that two of its singles reached the top 2. Now La Roux are coming over to America in the hopes of making it big, and if this album's quality should be any indication, La Roux will be huge.

1. In For The Kill; The best track. Hands down, incredible. 10/10
2. Tigerlily; Recycles 'Kill,' and contains a Vincent Price- Thriller-style voice over. 7.5/10
3. Quicksand; Strong vocals, amazing beat and verses, but a bland chorus. 9.5/10
4. Bulletproof; A song in a league of its own, but it is overrated** 9/10
5. Colourless Colour; Really toned-down, doesn't stand out, but fits in place well. 8/10
6. I'm Not Your Toy; Another stand-out song, but lacking the punch of songs 1,3 & 4. 9/10
7. Cover My Eyes; The first proper ballad, with great lyrics, but it falls short. 7/10
8. As If By Magic; Above average, really really really retro beat, shakes things up 8/10
9. Fascination; Strongest beat since track 4, another retro-themed song 8.5/10
10. Reflections Are Protection; A summary of the 1980s in 4:18. 9/10
11. Armour Love; Futuristic yet retro, you will be beyond lost in music at this point 8.5/10
12. Growing Pains; Best chorus since track 6, wide variety of sounds here 9/10
13. Saviour; First disappointment, but its only a bonus track so who cares? 6/10

**= By overrated, I mean in comparison to other songs on the album
She's Finally Here!
I've been waiting for La Roux's album to be released for quite some time now. This extremely talented UK artist really has a genre of her own. La Roux makes her music meaningful, yet fun at the same time. Her single "Bulletproof" prooved that much.
It has finally arrived! Personally, my favorite track is "Tigerlily". It's such a meaningful song with amazingly creative lyrics, and a beat that simply refuses to come out of your head. The song is overall amazing!
La Roux is a very talented artist. I'm glad her album has finally been released on iTunes.
:)