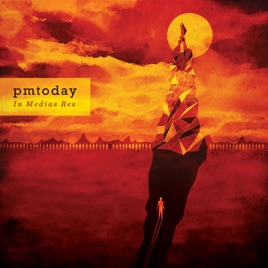 | | TITLE | TIME | PRICE |
| --- | --- | --- | --- |
| | | 2:22 | $1.29 |
| | | 3:58 | $1.29 |
| | | 3:30 | $1.29 |
| | | 4:30 | $1.29 |
| | | 4:55 | $1.29 |
| | | 3:09 | $1.29 |
| | | 3:41 | $1.29 |
| | | 2:37 | $1.29 |
| | Composing a Commercial Product | 4:36 | $1.29 |
| | A Convenient Literary Device for Ending Short Stories and Books | 5:24 | $1.29 |
10 Songs

℗ 2010 Rise Records
Customer Reviews
boom.
phenomenal. period. buy this. nowww!
Holy Crap! This is good.
Wow. Thats all I can say after listening to this cd in my car ride to school. The CD flows perfectally and takes the listener up and down with fast paced technical guitar-work and can then slow it down with a piano laiden song i.e. "I Am Wrong". The amazing part about the instruments is that they are very technical and complex, but have the ability to blend with the vocals and remain catchy (not many bands can do that). Not only do the instruments fluctuate throughout the CD, but the vocals go from low to high pitch/screaming. With catchy/blunt lyrics that will make any Brand New fan cringe...this Cd can appeal to many different music fans.

For fans of: Circa Survive, Closure in Moscow, In: Avaite, Thrice (new), and Dance Gavin Dance.