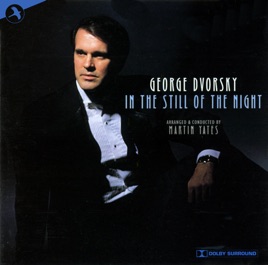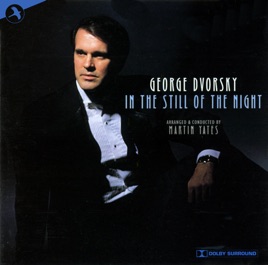 In the Still of the Night
| | TITLE | TIME |
| --- | --- | --- |
| | Night and Day (from the Gay Divorce) | 4:08 |
| | The Way You Look Tonight (from Swing Time) | 4:44 |
| | Long Ago and Far Away (from Cover Girl) | 4:55 |
| | Let's Begin (from Roberta) | 3:45 |
| | I Love Paris (from Can Can) | 3:17 |
| | It's All Right With Me (from Can Can) | 4:43 |
| | I'm Old Fashioned (from You Were Never Lovelier) | 2:58 |
| | The Folks Who Live On the Hill (from High Wide and Handsome) | 4:16 |
| | You Were Never Lovelier (from You Were Never Lovelier) | 3:23 |
| | You Do Something to Me (from Fifty Million Frenchmen) | 3:19 |
| | Allex-Vous-En (from Can Can) | 3:14 |
| | The Last Time I Saw Paris (from Lady Be Good) | 5:15 |
| | Smoke Gets In Your Eyes (from Roberta) | 4:00 |
| | I Concentrate On You (from Broadway Melody of 1940) | 2:59 |
| | Just One of Those Things (from Jubilee) | 4:14 |
| | In the Still of the Night (from Rosalie) | 5:14 |
16 Songs, 1 Hour, 4 Minutes

℗ 2000 JAY Productions Ltd.
Ratings and Reviews
Beautiful Voice
This is an album that I can light some candles and relax to. What an incredible voice, this is a man that I could listen to all night long. I have had the priviage of seeing Mr Dvorsky perform on several occaions and although nothing compares to a live preformance this is a close second.