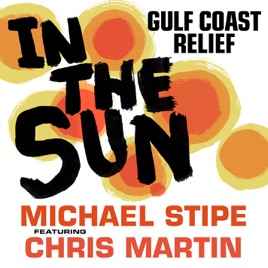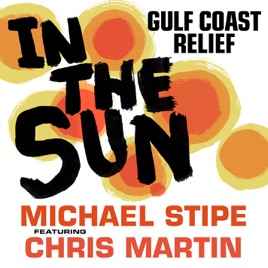 TITLE
TIME

In the Sun (Gulf Coast Relief) [feat. Chris Martin]

In the Sun (Gulf Coast Relief) [feat. Chris Martin] [JAW Breakers Remix]

In the Sun (Gulf Coast Relief) [feat. Joseph Arthur]

In the Sun (Gulf Coast Relief)

In the Sun (Gulf Coast Relief) [with Coldplay] [Recorded Live At Austin City Limits]

In the Sun (Gulf Coast Relief) [Free Acoustic Couch Rehearsal]

Michael Stipe & Joseph Arthur
6 Songs, 29 Minutes
Released:

Feb 5, 2006

℗ 2006 In The Sun Foundation; 2006 Capitol Texas Public Telecommunications Council
Ratings and Reviews
The Hardest Part Ripoff
Listen to "The Hardest Part" by Coldplay. They are identical.
Song is great but not the live version
I love the live version of this track from Stipe and Martin however it cuts out around ( 3:21 in or 19 seconds left of 3:40). I did not get the full song.
Favorite Song of All Time
The version with Coldplay is my favorite song of all time. If you are buying music, then buy this song. It's mellow, but not too slow, and has just the right amount of vocal and instrument. If you like rock, Coldplay, music from Grey's Anatomy, slow/relaxed/mellow rock then this is the song for you. I love it!