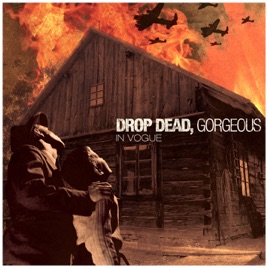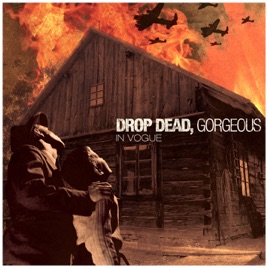 | | TITLE | | TIME |
| --- | --- | --- | --- |
| | Dressed for Friend Requests | | |
| | | | |
| | | | |
| | | | |
| | | | |
| | | | |
| | | | |
| | | | |
| | | | |
| | | | |
| | | | |
11 Songs, 41 Minutes
Released:

Jan 1, 1998

℗ 2006 Rise Records
Ratings and Reviews
Unique Screaming.
This album is in my eyes amazing... I know screaming can be described as many things, pretty never being one of them. I think however, that the way Danny Stills screams, you could almost call it pretty.

The whole album is fast paced and almost never lets up. It opens to a nice little piano bit at the beginning of Dressed For Friend Requests and then the onslaught of heavy guitars and brutal screaming takes hold of you and doesnt let you go until the end of The Show Must Go On.

I highly reccomend this to fans of underOATH, Norma Jean, and maybe even We Are The Fury.

Also definitly check out Be Mine, Valentine, their EP.
pretty sick
this is a pretty awesome cd...the only thing is the screaming COULD be better (for a big guy he sounds like hes 14) but other than that its good :D
love it or hate it
Ok dont listen to the reviewer before this...all he did was look in a dictionary to find a bunch of big words to make him seem smart...he probably cant even play an instrument and knows nothing about music...he is a huge douchebag...disregard his review...now on with my review...One thing I can say about this band is that you either love them or hate them, there's not really an in between. Ive read reviews for this cd on a couple of sites and its always 1 or 5 stars, but me I'll give it five...I love this cd, ya its not the most original thing in the world but it is f'ing brutal and harsh and the piano player is good too. thats it.
About Drop Dead, Gorgeous
Differentiating themselves from the 1999 beauty pageant movie of the same name with the strategic placement of a comma, metal/post-hardcore outfit Drop Dead, Gorgeous came together in Denver during the mid-2000s. The group was comprised of Aaron Rothe (vocals/keyboards), Danny Stills (vocals), Danny Cooper (drums), Kyle Browning (guitar), Jake Hansen (bassist), and another Dan (guitar). Using the Internet to their advantage, they signed with Rise Records in September 2005 after being discovered by the label through songs posted on their MySpace and Purevolume web pages. With half of their members still in high school, Drop Dead, Gorgeous had yet to do any extensive touring before or soon after the January 2006 release of their EP, Be Mine, Valentine. The band's debut full-length was issued that May. Titled In Vogue, it was produced by Kris Crummett (Fear Before the March of Flames, Anatomy of a Ghost). Summer was then spent on an extensive nationwide tour, hooking up on various dates with bands like Scars of Tomorrow, Folly, and Calico System. By the year's end, Drop Dead (whose oldest member at the time was still only 20) had inked a deal with the Interscope imprint Suretone and began work on their sophomore effort with producer Ross Robinson. At this point, the band was also trimmed down to five members: two Dans were out (on guitar and drums) and another was in (Danny Passera on drums). The concept of their 2007 release, Worse Than a Fairy Tale, is a fictional account of a serial killer on the loose in a small town. ~ Corey Apar
ORIGIN

Denver, CO

GENRE