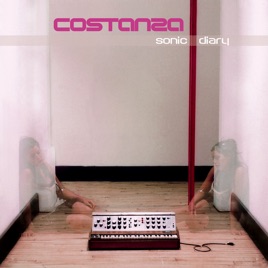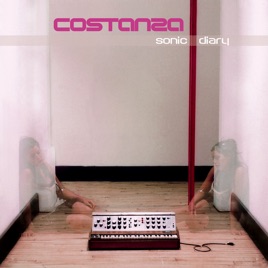 | | TITLE | | TIME |
| --- | --- | --- | --- |
| | | | |
| | I've Been Waiting for You | | |
| | | | |
| | | | |
| | | | |
| | 50 Bullets Fired In Queens | | |
| | | | |
| | | | |
| | | | |
| | I Tuoi Occhi Sono Pieni Di Sale | | |
| | Back Into My Mother's Womb | | |
| | | | |
| | | | |
| | | | |
| | | | |
15 Songs, 1 Hour 16 Minutes
Released:

May 29, 2008

℗ 2008 ZerOKilled Music
Ratings and Reviews
Another Alien
This music is the passport into the creative downtempo genre that now illuminates the lounge scenes....It has been granted a citizenship into the passage of musical greats like Portishead and Zero-7.... Sonic Diary is an ambient journey into cultural reformations and repressed anger in society's daily lifestyles....The vocals...the beats...the keyboards are dynamic! I've been waiting for you Costanza and thank you....Thank you for granting us our Visa into Costanza's profound art of music....
Deliriously beautiful...Deliriously orgasmic!
There have been precious few times in my lifetime where I have felt the need to review an artists' work. That will not change here...but not for the reasons that one might think. I simply lack the language to communicate how listening to this divinely-gifted woman makes me feel. Are there words in any known language to convey what it feels like to hear 'Burqa' for the very first time...or the 1,000th? To explain the sheer brilliance of the 'Promises' cover by Fugazi?

And then there's 'Silence' and 'I've been waiting for you'. I often feel as if I'm sitting in a chair made of clouds, the air moist and sweet, when I hear her songs. Constanza's songs reside in that sweet space that exists between waking and dreaming.

I have never had any particular religious beliefs, but if Heaven is real and not a man-made construct...the pathway to its gates can surely be found in the pages of Costanza's Sonic Diary.
one good song
there is only one good song on this soundtrack and that is ''where have you been'', and that isn't even worth buying for only 99 cents xDD or maybe it is...idk.. anyway one the other songs the girl's voices are so annoying >.> sound like valley girls whining about nothing >.<'.