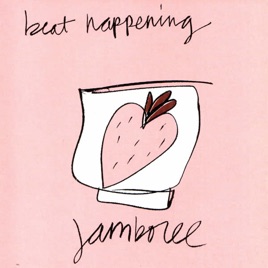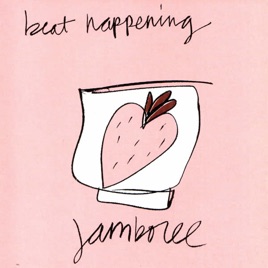 | | TITLE | | TIME |
| --- | --- | --- | --- |
| | | | |
| | | | |
| | | | |
| | | | |
| | | | |
| | | | |
| | | | |
| | | | |
| | | | |
| | | | |
| | The This Many Boyfriends Club | | |
11 Songs, 23 Minutes
Released:

Jan 1, 1988

℗ 1988 K Records
Ratings and Reviews
Underremembered.
Beat Happening deserves to be recognized by the modern mainstream and indie rock circles. They made a vital contribution to American indie rock and helped lay the foundation for all kinds of bands to be able to make a career out of music. Though they never really learned how to play, they didn't have to. They knew how to communicate through music unlike most other bands. Jamboree, while not a perfect or consistent record, is one of the most listenable Beat Happening albums. It has classic songs--"Indian Summer", of course, is probably their most loved song, and for good reason--it's one of the best written pop songs of the last 30 years.

Beat happening is delicious.
mmmm. his voice is like cornbread and stew. fulfilling.
An old treasure from Label K records
I've sat here and tried to think of all the reasons I like Beat Happening's Jamboree… and all of the various reasons seem to make one very unique mixture. Where to begin… The vocals are either baritone and swaying or high pitched and charming (I'm speaking about having both a male and female vocalist of course.) I love how humble the lyrics are… "Cat Walk" "Indian Summer" "Jamboree" "Drive Car, Girl" and the noisy "This Many Boyfriends Club." This album ranges from acoustic guitars and light percussion to a full Post Punk band set up. I feel that this is a somewhat overlooked album and that saddens me. Beat Happening have a flavor all of their own. I'd probably recommend them to fans of The Velvet Underground, The Vaselines, and The Knack. This album may not resonate well the first few listens, but after you really give it a chance you'll see that this release has some magnificent songs.

If you want to listen to another amazing album, check out Shonen Knife-Burning Farm.