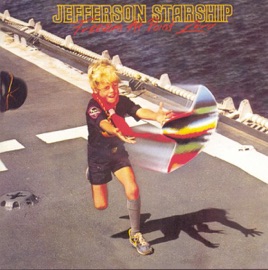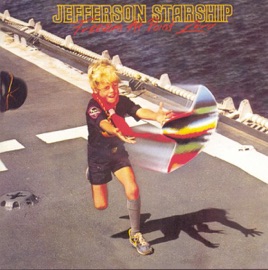 | | TITLE | | TIME |
| --- | --- | --- | --- |
| | | | |
| | | | |
| | | | |
| | | | |
| | Girl With the Hungry Eyes | | |
| | | | |
| | | | |
| | | | |
| | | | |
9 Songs, 42 Minutes
Released:

Nov 1, 1979

℗ 1979 BMG Entertainment
Ratings and Reviews
Best by far
This is by far the Best album the band ever recorded, I never cared for Grace Slick in the first place so her absence on this album was not missed. I know there are other that feel the same way as I do. Listen for yourself and you be the judge.
Jefferson's Best
I'm sad to see so few reviews of this fantastic album. To me, this is the best album that the band, in any of its configurations, ever recorded. This album was a rebirth for the band, and its a quality production top to bottom. "Jane" and "Rock Music" were big rock radio hits at the time, and while they are extremely good songs, they don't really give you a hint of the depths that this album reaches. "Lightning Rose" is quite possibly the best song ever written by Paul Kantner, and that's saying something when I consider him to be one of the most gifted rock composers ever, and this album features some of his very best work. The title track, in fact, is quite powerful and one of Paul's signature songs. Other highlights include "Just the Same", one of my favourite songs from this era of the band, and the 13-minute suite of "Things to Come" (another Paul gem) and "Awakening", which features some brilliant guitar work from Craig. New boy Mickey Thomas soars on "Fading Lady Light" and shows what an incredible instrument he possesses. All-in-all this is an amazing album, one of the most solid releases in the band's extraordinary body of work. Brilliant.
One of the Best Rock Albums EVER!!!
I have owned this album in almost every form it has been released in and with exception of the digital format have worn out all of them. Mickey Thomas' vocals added tremendously to Jefferson Starship. I believe it gave the group an edgier sound than it had with Marty Balin. Every song on the album, to me, could have been a single; unlike all previous Jefferson Airplane/Starship albums.
About Jefferson Starship
Jefferson Starship was among the most successful arena rock bands of the 1970s and early '80s, an even greater commercial entity than its predecessor, Jefferson Airplane, the band out of which it evolved. Many Jefferson Airplane fans decried the group's new, more mainstream musical direction, especially after Airplane singers Grace Slick and Marty Balin departed in 1978. But with shifting personnel, Jefferson Starship managed to please its new fans and some old ones over a period of a decade before it shifted gears into even more overtly pop territory and changed names again to become simply Starship.

Jefferson Airplane, the seminal San Francisco psychedelic rock band of the 1960s, noted for its hits "Somebody to Love" and "White Rabbit," began to fragment in the early '70s. Lead guitarist Jorma Kaukonen and bassist Jack Casady increasingly were preoccupied with their spin-off group Hot Tuna, while the band's other creative axis, rhythm guitarist/singer Paul Kantner (born Paul Lorin Kantner in San Francisco, CA, March 17, 1941) and singer Grace Slick (born Grace Barnett Wing in or near Chicago, IL, October 30, 1939), having become a romantic couple, had their own musical and political interests, and singer Marty Balin (born Martyn Jerel Buchwald in Cincinnati, OH, January 30, 1942), the odd man out, had become sufficiently disenchanted with the band he himself had formed that he quit Jefferson Airplane at the end of a tour over the Thanksgiving weekend in 1970. The following week saw the release of Blows Against the Empire, Kantner's debut solo album, which he had recorded with a long list of musician friends from Jefferson Airplane, the Grateful Dead, and Crosby, Stills & Nash, among others. To pay tribute to this loose-knit studio ensemble and refer to the album's science fiction theme, Kantner co-billed the album to "Jefferson Starship," even though there was, as yet, no such permanent entity. Nevertheless, the album featured performers who would be members of Jefferson Starship when it was established as a real band, in particular Kantner, Slick, and Quicksilver Messenger Service member David Freiberg (born in Boston, MA, August 24, 1938).

A year later, in late 1971, Kantner and Slick released a duo album, Sunfighter. One track, "Earth Mother," was a song written by Jack Traylor, a high-school English teacher and friend of Kantner's, and on lead guitar was teenager Craig Chaquico (born September 26, 1954), a student of Traylor's and a member of his band, Steelwind. Jefferson Airplane gave what turned out to be its final performance in September 1972, by which time Freiberg had joined the group. The next album out of the Jefferson Airplane troupe was Baron von Tollbooth & the Chrome Nun, credited to Kantner, Slick, and Freiberg, and released in the spring of 1973, an album that featured the other members of Jefferson Airplane in subsidiary roles, and on which Chaquico also appeared. Many of the same musicians appeared on Grace Slick's debut solo album, Manhole, released in early 1974.

When it became apparent that Kaukonen and Casady were not interested in reconvening Jefferson Airplane, Kantner decided to form a permanent touring band without them. The name "Jefferson Airplane" was co-owned by Casady, Kantner, Kaukonen, Slick, and the band's manager, Bill Thompson. So, Kantner determined to call the revised unit Jefferson Starship. The new band began with the remaining elements of the old one: Kantner on rhythm guitar and vocals; Slick on vocals; Freiberg on vocals and keyboards; Papa John Creach (born John Henry Creach in Beaver Falls, PA, May 18, 1917; died February 22, 1994) on electric violin; and John Barbata (born in Passaic, NJ, April 1, 1945) on drums. Chaquico, still a teenager, but at least out of high school, was the logical choice for lead guitarist. Jorma Kaukonen's brother Peter (who had appeared on Blows Against the Empire, Sunfighter, and Manhole) was brought in on bass. The band began rehearsals in January 1974 and opened its first tour in Chicago on March 19. The tour ran through April, after which the band prepared to go into the studio. Peter Kaukonen did not work out, however, and he was replaced in June by British veteran Pete Sears (born May 27, 1948), who had worked on Manhole.

During the recording sessions in July, Kantner reunited with Marty Balin to write the power ballad "Caroline," which Balin agreed to sing on the album. Kantner and Slick hedged their bets by putting their names on either side of the name "Jefferson Starship" on the cover of the album, Dragon Fly, when it was released in October 1974. They needn't have worried. Even though the single "Ride the Tiger" petered out at number 84, Dragon Fly just missed the Top Ten and went gold within six months, selling as well as Jefferson Airplane albums generally did. Balin joined the band on-stage at its performance at the Winterland ballroom in San Francisco on November 24 (four years after his final Jefferson Airplane appearance) and then agreed to join Jefferson Starship as a permanent member.

With Balin aboard, the eight-member Jefferson Starship went back into the studio in February 1975 to record its second album and came out in June with Red Octopus, which turned out to be the best-selling album of the entire Jefferson Airplane/Jefferson Starship/Starship career, largely due to the presence of Balin's ballad "Miracles," which became a Top Ten hit. (Slick and Sears' "Play on Love" was also a singles chart entry.) The album first hit number one (which no Jefferson Airplane album had ever done) in September, and bounced in and out of the top spot for the next two months. Eventually, it sold over two million copies. (At this point, Creach quietly exited the band.) Red Octopus set a pattern for the next two Jefferson Starship albums. Balin, whose love songs had dominated the early days of Jefferson Airplane, but who had been shunted aside by the more political and abstract interests of other bandmembers, returned to a major role thanks to the commercial success of "Miracles." Unlike Jefferson Airplane, which valued the individual expression of its members, however bizarre, Jefferson Starship was interested in making commercial music, even if it was written by people outside the band. Spitfire, released in June 1976, was another million-seller, boasting the Balin-sung Top 20 hit "With Your Love." Earth, released in February 1978, also went platinum, spurred by the Top Ten hit "Count On Me" and its Top 20 follow-up, "Runaway."

The commercial success masked increasing personnel problems, however, and those problems came out during the band's European tour in June 1978, when Slick, suffering from some combination of illness and substance abuse problems, missed shows and gave substandard performances. She left the tour early, and at its conclusion Balin also quit the band. After the remaining members returned home to regroup, Barbata was involved in a serious automobile accident that forced him to drop out. This left remaining members Kantner, Freiberg, Chaquico, and Sears to figure out what to do next. In January 1979, they brought in veteran rock drummer Aynsley Dunbar (born in Liverpool, England, January 10, 1946) to replace Barbata. In April, Mickey Thomas (born in Cairo, GA, December 3, 1949), who possessed the soaring tenor voice behind the Elvin Bishop Group's 1976 hit "Fooled Around and Fell in Love," was drafted in to replace both Slick and Balin. This revamped sextet went into the studio in June 1979, and in October the pointedly titled fifth Jefferson Starship album, Freedom at Point Zero, was released. Critics carped that, with Balin and Slick gone, and Thomas installed, the band's sound was indistinguishable from that of arena rock stalwarts like Boston, Foreigner, and Journey. But, of course, those bands were selling in the millions, whatever the critics thought, and Chaquico even took the comparisons as a compliment. The album spawned a Top 20 hit in "Jane" and, while it did not match the success of its predecessors, it reached the Top Ten and went gold, validating the new version of the band, at least in commercial terms.

Kantner addressed the criticisms on the next Jefferson Starship album, Modern Times, released in the spring of 1981 in a song called "Stairway to Cleveland (We Do What We Want)." The album, a gold-selling Top 40 hit featuring a Top 40 single in "Find Your Way Back," was also notable for background vocals by Grace Slick (and a duet with Thomas on "Stranger"). Slick, having overcome her personal problems, had launched a full-fledged solo career, issuing albums in 1980 and early 1981. But when Jefferson Starship toured in the summer, she went along, and soon was back as a full-fledged bandmember.

In September 1982, Aynsley Dunbar left Jefferson Starship and was replaced by Donny Baldwin, another former member of the Elvin Bishop Group. The band's next album, Winds of Change, was released the following month. It sported two Top 40 hits, "Be My Lady" and the title song, and it eventually reached gold-record status. Nuclear Furniture, released in May 1984, enjoyed comparable success, spawning the Top 40 hit "No Way Out." By this point, however, Kantner was no longer willing to defend the band's arena rock tendencies. Feeling that he had lost control of the group, he determined to leave it, playing his last show on June 23 before quitting. He also felt, however, that the band should dissolve without him, and when the other members disagreed, he sued over money and the rights to the name "Jefferson Starship" in October 1984.

Kantner's suit was settled in March 1985 with a cash payment and the compromise that "Jefferson Starship," a name to be owned 51 percent by Slick and 49 percent by manager Bill Thompson, would be retired in favor of "Starship," the name by which the band would continue to work. Starship went on to considerable commercial success in the second half of the 1980s before splitting up in the early '90s. Kantner went on to form the K.B.C. Band, featuring Marty Balin and Jack Casady, which made one self-titled album in 1986, and then to participate in a one-off reunion of Jefferson Airplane in 1989. In 1992, he organized a new band with which he toured under the name Jefferson Starship. (He sometimes billed it as "Jefferson Starship -- The Next Generation.") He did not have the legal right to do this, but neither Slick nor Thompson took action to stop him. In fact, Slick, though she had declared herself retired after the Jefferson Airplane reunion, made occasional appearances with Kantner's band. Marty Balin, Jack Casady, Papa John Creach, and even original Jefferson Airplane female singer Signe Anderson also performed in it at various times. As of the 1995 live album Deep Space/Virgin Sky, the band's lineup was Kantner, Balin, and Casady, plus Darby Gould (formerly of World Entertainment War) on vocals, lead guitarist Slick Aguilar and keyboardist Tim Gorman (both of the K.B.C. Band), and Prairie Prince (from the Tubes) on drums, with Grace Slick as guest vocalist. As of 1999's new studio album Windows of Heaven, vocalist Diana Mangano and keyboardist T. Lavitz of the Dixie Dregs had joined. The two-CD live album Across the Sea of Suns, issued in 2001, featured Kantner, Balin, Mangano, Aguilar, Prince, and keyboardist Chris Smith. In January 2016, Kantner died of multiple organ failure in San Francisco at the age of 74. ~ William Ruhlmann
ORIGIN

San Francisco, CA

GENRE

FORMED

1974