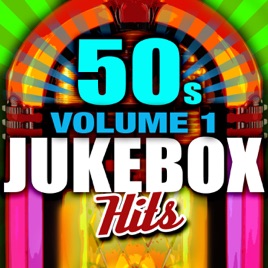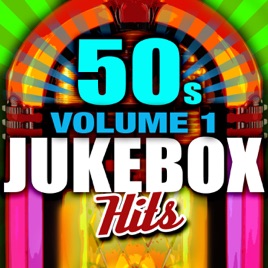 50's Jukebox Hits, Vol. 1 (Re-Recorded Versions)
Various Artists
TITLE
TIME

A Rose and a Baby Ruth (Re-Recorded)

George Hamilton IV

2:20

Endless Sleep

Jody Reynolds

2:24

How the Time Flies (Re-Recorded)

Jerry Wallace

2:23

I Taut I Taw a Puddy Tat

Tom Katz

2:48

I'll Walk Alone (Re-Recorded)

Don Cornell

3:04

Jingle Bell Rock (Re-Recorded)

Bobby Helms

2:00

Little Bitty Pretty One (Re-Recorded)

Bobby Day

2:18
1:47

Primrose Lane (Re-Recorded)

Jerry Wallace

2:21

Remember You're Mine (Re-Recorded)

Pat Boone

2:15

Robbin' the Cradle

Tony Bellus

2:28

Rudolph the Red-Nosed Reindeer

Squirls

2:22

Stranded In the Jungle

Tar Sands

3:08

Susie Darlin' (Re-Recorded)

Robin Luke

2:33

This Should Go On Forever

Rod Bernard

2:47

To Know You Is to Love You

April Stevens & Nino Tempo & April Stevens

2:32

Why Baby Why (Re-Recorded)

Pat Boone

1:55

Why Don't They Understand (Re-Recorded)

George Hamilton IV

2:33

Heartaches By the Number

Guy Mitchell

2:33
2:37
20 Songs, 49 Minutes

℗ 2005 K-tel
Ratings and Reviews
K-Tel Jukebox - The Fifties
BUYERS BEWARE !!! K-Tel sells mostly artist remakes. If you're looking for the "Original Top 40 Hits" K-tel records are not for you. I have been buying music since the 50's and everytime I have purchased a K-Tel 45, vinyle album, or CD I have been disappointed. Word to the wise ... "Don't let that be you". There's nothing like the real thing. There are other labels you may want to check out for great remastered 'Original Hits" like Rhino & ACE Records. Low playback volume has also been a noticeable flaw in K-Tel recordings. And by the way where is their album disclaimer about these songs not being "The Original Hits"? "Fool me once, shame on you! Fool me twice, shame on me!" Play any of these remakes to those that in the know & that lived the era and you will hear the chant - "THIS SONG SUCKS!"
LBJ is right
I' m with LBJ on this one. I listened to Endless Sleep, Susie Darlin', and Jingle Bell Rock and I can whole heartedly say that they are not the original hit. They are pretty good re-recordings. K-Tel is notorious for this.
Agree, with one exception
I think "This Should Go On Forever" may be the one original track here. If anyone cares to check it out and offer another opinion, I'd appreciate it.