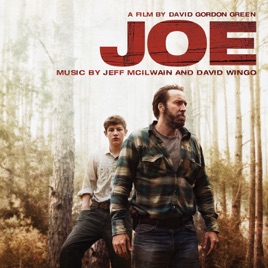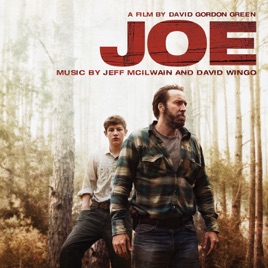 Joe (Original Motion Picture Soundtrack)
| | TITLE | TIME | PRICE |
| --- | --- | --- | --- |
| | | 3:11 | $1.29 |
| | Ryan Bingham | 2:58 | $1.29 |
| | | 3:39 | $1.29 |
| | | 4:31 | $1.29 |
| | | 1:19 | $1.29 |
| | | 1:25 | $1.29 |
| | You Stay With Your Family | 2:46 | $1.29 |
| | What Are You Thinking Joe? | 4:10 | $1.29 |
| | Feel a Little Chill In My Bones | 5:26 | $1.29 |
| | Back and Forth and Back and Forth | 3:48 | $1.29 |
| | | 3:40 | $1.29 |
| | | 3:56 | $1.29 |
| | | 3:28 | $1.29 |
| | | 8:35 | $1.29 |
| | | 4:16 | $1.29 |
| | Explosions In the Sky | 3:06 | $1.29 |
| | | 2:28 | $1.29 |
17 Songs

℗ 2014 Joe Ransom Llc, Under Exclusive License To Milan Entertainment Inc.
Customer Reviews
Great music for a great film!
I've been a fan of David Wingo's music since his collaboration on "All the Real Girls" with director David Gordon Green. He knocks this one out of the park again along with bringing somewhat darker and more atmospheric music than his film scores. Well worth a listen for fans of both Wingo and Gordon Greens work.
About Jeff McIlwain
Texan Jeff McIlwain produces ambient/experimental techno that harks back to the era of classic early-'90s British techno (itself inspired by American sources in Detroit). Highly melodic though usually highly abrasive as well, his self-titled debut album was released in 1999 on the Isophlux label. He maintained a steady release schedule through 2003, with a full-length released each year -- in addition to an assortment of singles and EPs. Also performing under the name Lusine, in 2004 McIlwain signed to Ghostly for a series of releases including that year's Serial Hodgepodge, 2007's Podgelism, 2009's A Certain Distance, and 2013's Waiting Room. ~ John Bush
Top Albums by Jeff McIlwain
See All