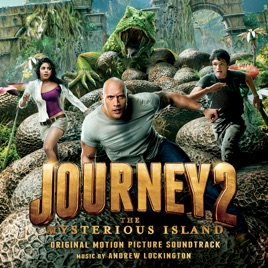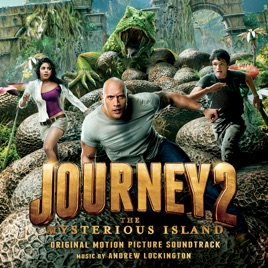 Journey 2: The Mysterious Island (Original Motion Picture Soundtrack)
TITLE
TIME
2:53
4:11
2:13
3:38
2:44
4:55
5:34

Who's Up for an Adventure?

2:14
2:39
5:33

What a Wonderful World (Film Version)

Dwayne Johnson

2:18
1:47
2:40
2:33
3:08

Let's Power This Thing Up

3:08
5:03
2:28

Mysterious Island Main Titles

3:22

What a Wonderful World (End Credits)

Dwayne Johnson

2:43
20 Songs, 1 Hour, 5 Minutes

℗ 2012 WaterTower Music
Customer Reviews
WB competes with ILM
When Dwane Johnson (Hank) said "lizards why couldn't they be snakes!" I knew the WB got the ILM itch of the Indy star wars onset era.

I liked the older than Yoda Michael Cane (Alexander) "Are you ready for an adventure" attitude.

I snowballed from this movie to another adventure in and out of the movies and feel a bit older than Yoda myself.

Movies like this and weird songs to remember them are great for goof off days following my nose into adventure rather than worrying whether my intense studies in geometric algebra will let me penetrate into odd spacetime topologies at my age and despite cranky Hestenes saying gtg don't get you them.

Gotta remember, at times, to be bold and dumb. Strenuous algebra all the time makes Jack a dull boy.
Letterbomb
What about "Letterbomb" by Green Day? That was the very first song *-*
Awesome!
This soundtrack is full of adventure songs that make you feel epic. Totally recommend!