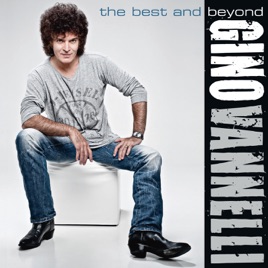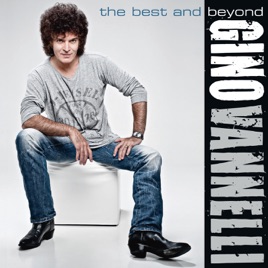 | | TITLE | | TIME |
| --- | --- | --- | --- |
| | | | |
| | | | |
| | | | |
| | | | |
| | | | |
| | | | |
| | | | |
| | | | |
| | | | |
| | | | |
| | | | |
| | The Surest Things Can Change | | |
| | Put the Weight On My Shoulders | | |
13 Songs, 1 Hour 3 Minutes
Released:

Oct 30, 2009

℗ 2009 Azzurra Music
Ratings and Reviews
Beyond The Best
Every song on this album is familiar to Gino fans. As one who has never been able so see him in live performance, this album (almost) fills that gap in my experience. Each song is given a fresh rendering in live performance. Tempos are althered, or perhaps the rhythem, or the harmonies. The result is the best of the familiar. Props must go to the backing band as well. You don't have a Gino album like this one in your collection. You can fix that with this album.
The Best And Beyond
This albim is Great,A must have for any Gino Fan.Still Waiting for itunes to add Crazy Life
The Best And Beyond
Outstanding....This new CD is full of re-mixes of Gino's hits. I have been lucky to see Gino live of the past couple of years. If you have seen him also this is some of the same material that was refreshing and exciting. Wait no longer buy this today.
About Gino Vannelli
Ranging from soul to soft rock, singer and songwriter Gino Vannelli earned several hits during the 1970s, including "People Gotta Move" and "I Just Wanna Stop." Vannelli learned to play the drums early in life and studied music theory at McGill University. He formed an R&B band with two brothers, but later began recording solo material for RCA in 1970. He became popular four years later when A&M released his hit single "People Gotta Move," from the Powerful People album (retitled People Gotta Move). Many albums followed, including Storm at Sunup (1975), Gist of the Gemini (1976), A Pauper in Paradise (1977), Brother to Brother (1978), Nightwalker (1981), Black Cars (1985), Big Dreamers Never Sleep (1987), Inconsolable Man (1990), and Live in Montreal (1992). After a lengthy absence from the recording studio, Vannelli returned in 1995 with Yonder Tree; Slow Love followed three years later. After yet another lengthy absence from the studio, Gino recorded the ambitious Canto in 2003 and 2006's These Are the Days, which featured remastered recordings of some of his best-known work alongside seven new compositions. A Good Thing, featuring a CD and accompanying book of poetry, was issued in early 2009, followed by another CD-book package, Stardust in the Sand, later that same year. ~ John Bush
HOMETOWN

Montreal, Quebec, Canada

GENRE

BORN

June 16, 1952