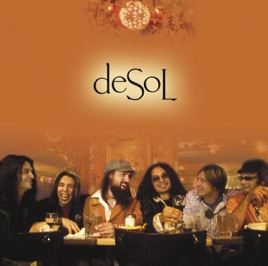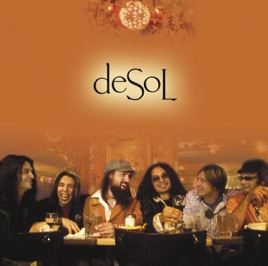 13 Songs, 48 Minutes
Released:

Aug 3, 2004

℗ 2004 Curb Records, Inc.
About deSoL
Based in Asbury Park, NJ, deSoL is a Latin rock outfit that has favored a bilingual approach. DeSoL (whose name means "of the sun" in Spanish) has never been a rock en español outfit in the strict sense; while rock en español favorites like Caifanes, los Fabulosos Cadillacs, Maná, and Shakira have done most or all of their writing in Spanish, deSoL has -- much like Santana and el Chicano in their heyday -- provided more English lyrics than Spanish lyrics. Nonetheless, the Latin influences in deSoL's work have been quite strong; they haven't hesitated to combine rock with Latin forms like Afro-Cuban salsa and Colombian cumbia, and they have been affected by soul and funk as well. A variety of artists -- both Latin and non-Latin -- have influenced deSoL, and they range from Santana, Malo, el Chicano, Azteca, and salsa star Rubén Blades to the Rolling Stones, John Lennon, and Stevie Wonder. Many of deSoL's influences are people who emerged in the '60s or '70s; however, the band has also incorporated rapping and isn't totally retro in its outlook.

DeSoL was formed in 2000, when lead singer Albie Monterrosa (who grew up in Queens, NY but is the son of Salvadoran immigrants) decided to put together a band with a strong Latino flavor. Monterrosa had been in various New Jersey rock bands before deSoL, but they didn't reflect his Hispanic heritage, a heritage he wanted to celebrate after jamming with a female Puerto Rican conga player he met during a visit to the Virgin Islands. Jamming with that young woman made Monterrosa realize that his next musical pursuit would have to be something Latin-minded; so when he returned to New Jersey and started to form deSoL, he recruited musicians who had some knowledge of Latin music. One of them was percussionist Armando Cabrera, who had been born in Cuba and raised in Puerto Rico before moving to the northeastern United States. After getting together, Monterrosa and Cabrera (who worked as an engineer for AT&T before deciding to pursue music full-time) joined forces with James Guerrero (percussion, background vocals), Ricardo Berrios Soto (electric guitar, background vocals), Andy Letke (acoustic piano, electric keyboards, organ), and Chris Guice (electric bass, trumpet, background vocals). Combined, all of these musicians -- some U.S.-born, some born in Latin America -- gave deSoL a cross-section of Latinos, and Monterrosa was glad to see that the bandmembers' heritage ranged from Salvadoran, Mexican, and Peruvian to Puerto Rican, Cuban, and Portuguese. In the early 2000s, deSoL built a small regional following around the Northeastern Corridor, and that local buzz led to some high-profile gigs -- including a gig opening for REM in Mexico City and a tour opening for a post-Bob Marley, post-Peter Tosh edition of the Wailers. The early 2000s also found deSoL being managed by songwriter/producer Franke Previte, who is best known for co-writing the Jennifer Warnes/Bill Medley smash "(I've Had) The Time of My Life" (from the 1987 movie Dirty Dancing). In 2004, deSoL's self-titled debut album was released on Curb Records, in 2005 the album was reissued with a different track listing. On My Way followed in 2007. ~ Alex Henderson
Millions of songs.
Zero ads.
New subscribers only. Plan automatically renews after trial.