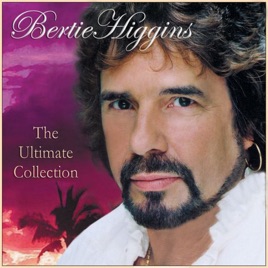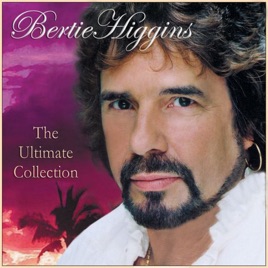 | | TITLE | | TIME |
| --- | --- | --- | --- |
| | | | |
| | | | |
| | | | |
| | | | |
| | | | |
| | | | |
| | | | |
| | | | |
| | | | |
| | | | |
| | | | |
| | The Pyrates of Port Royale | | |
| | | | |
| | | | |
| | | | |
| | Just Another Day In Paradise | | |
| | | | |
| | Blue Never Looked Good On You | | |
| | | | |
| | She's Gone to Live Upon the Mountain | | |
| | | | |
| | | | |
| | | | |
| | | | |
| | | | |
| | | | |
| | | | |
| | | | |
| | | | |
| | | | |
| | | | |
31 Songs, 2 Hours 8 Minutes
Released:

Jul 19, 2005

℗ 2005 Toucan Cove
Ratings and Reviews
Where has he been?
I love Bernie Higgins and thrilled when I found this albumn. I wore out the record that was his first albumn. I special ordered another copy then it was almost impossible to find him. I could not believe my eyes when Itunes offered his wonderful sound. My albumn purchase. His work is great!! Makes you feel like you are on the islands. He is a wonderful story teller. I buy Jimmy Buffet because he does the same for me but I prefer Bernie. Wish there were more. I love this albumn!! Thanks Itunes for offering it and at a great price!
The Ultimate Collection
If you like Bertie's Music (sound and style), You will really enjoy this CD set! Some songs are not new, but the first time they are on on a CD. His Music is Timeless, you can enjoy it year after year!
bertie higgins ultimate collection
i love the song key largo. He must be a big Casablanca fan. I was really happy when i saw this song available it really relaxes me.
About Bertie Higgins
Remembered for his lone Top Ten single, "Key Largo," a soft rock fantasy about living in a Humphrey Bogart film, Bertie Higgins was a professional musician who made the leap to solo performing in the early '80s. His 1982 debut, Just Another Day in Paradise, was actually a comeback of sorts -- it was the first musical venture he had undertaken since 1968, when he retired to his hometown of Tarpon Springs, FL, after the breakup of his group, the Roemans. Between 1964 and 1968, Higgins drummed with the Roemans, who recorded a series of singles for ABC-Paramount, which were all ignored. More importantly, the Roemans supported vocalist Tommy Roe on tour, which was how they sustained an income. Following the breakup of the group, he returned to Tarpon Springs and over the course of the '70s slowly built up a collection of songs that formed the basis of Just Another Day in Paradise. Released on the independent label Kat Family in 1982, the record became a hit as the single "Key Largo" climbed its way into the Top Ten. "Key Largo" was the only hit from the record, although the title track did reach the Top 50. For the next 12 years, Higgins was quiet, releasing Then and Now on Epic in 1994 to little attention. Collectables released a set of mostly re-recorded songs from Higgins' songbook in 2003 as Key Largo. That same year, Brazilia appeared from Key Largo Records. Six years later in 2009, Captiva, on Toucan Cove/Universal, was released. ~ Stephen Thomas Erlewine
HOMETOWN

Tarpon Springs, FL

GENRE

BORN

December 8, 1944