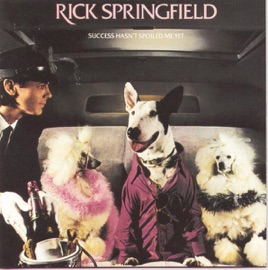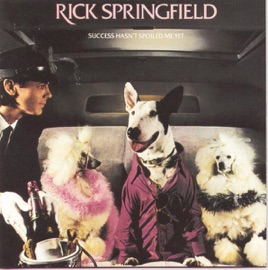 12 Songs, 36 Minutes
Released:

Dec 31, 1981

℗ 1982 RCA Records
Ratings and Reviews
Certianly not his best
Rick Springfield's music tends to be a bit of a guilty pleasure for most. And whereas his breakthru hit "Working Class Dog" was more pleasure, this rushed follow up is more on the guilt side.

Obviously aimed squarely to captialize on his new teenaged female following (look at all the titles with the word "girl" in them), this one is more polished that the previous album, and lacks the power and energy that "...Dog" possessed. A few too many mid-tempo and ballads this time out. That and the songs just aren't quite as strong this time out. But the hooks are still plentiful. Sure, there are some clunkers (a limp cover of "Black Is Black" among them), but there are some fine pop gems here, especially "Don't Talk to Strangers", "What Kind Of Fool Am I", "Tonight", "Just One Kiss" and "Still Crazy For You". The only song approaching the energy of the first album is "Kristina".

There are some essential tracks here, most you can find on various greatest hits collections ("Written In Rock" anthology being the best of them), but this album isn't very essential as a whole. Not his best, but not bad.
best springfield album
while working class dog broke r.s. through into the mainstream this album solidified his status as a bona fide pop superstar. this cd brings more hooks and melodies than any of his other material, hands down. dont get me wrong ,if you are looking for a more rock oriented cd in his library then go with living in oz which also deserves 4 stars but if you are looking for pure pop pleasure it doesnt get any sweeter than this
Maybe Springfield's Best, certainly most consistent from start to finish
I Get Excited, What Kind of Fool Am I and Don't Talk to Strangers are all great songs. Among his very Best. Tonight is also a great song right up with those three. Calling All Girls is great too. Very solid. Not a song here as good as Jessie's Girl but the album is more solid from start to finish.