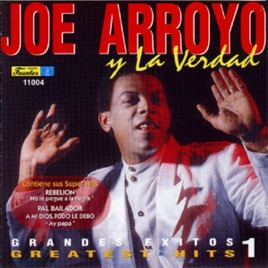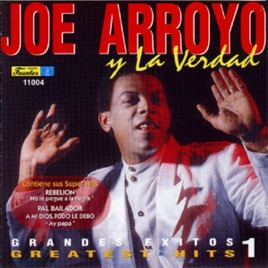 12 Songs, 53 Minutes
Released:

Jan 11, 1994

℗ 2009 Discos Fuentes
Ratings and Reviews
Joe Arroyo
He is a kind of merengue, that is a great hit in the latin music. Hey Muevelo bien ! dance fun !
Rebelion! Best. Salsa song. Ever.
Mary, Fuego en Mi Mente, Por Ti No Morire still rock the clubs. Joe Arroyo is in the same category as Celia Cruz and Tito Puente without the recognition. If you love real, get at your soul salsa/mambo, this is for you.
Amazing Salsa
By far one of the best SALSA/MAMBO artist of all time and like someone said under apreciated
I had the honor to watch him live back in the 1990 when I was only 9 yrs of age
And I was forever hooked on salsa.
Lots of songs now are copied by other younger artists for a good reason. Rebelion is like an anthem at any Hispanic party/club
About Joe Arroyo
The dance-inspiring sounds of Colombia-born vocalist Joe Arroyo (born: Alvaro Jose Arroyo Gonzalez) sampled a diverse array of Caribbean music styles, including salsa, compas, merengue, reggae, and soca. A former member of leading salsa band Fruko y Sus Tesos, Arroyo continued to blend musical influences with his own group, La Verdad (The Truth), beginning in 1981.

Arroyo began his musical career at the young age of eight when he sang in a strip joint in his hometown of Cartagena. His first break came after he signed with the Discos Fuentes label in 1971, and was overheard by bass player, singer, composer, and producer Ernesto Estrada, better known as Fruko, who recruited him for his band. Arroyo continued to work with Fruko for the next decade. Although he nearly died from a drug overdose in the early '80s, Arroyo recovered and began to attract attention with his own group, La Verdad. He died on July 26, 2011 in a hospital in Barranquilla, Colombia. An announcement that he was a 2011 recipient of the Latin Recording Academy's Lifetime Achievement Award was made on that same day. ~ Craig Harris
HOMETOWN

Cartagena, Colombia

GENRE

BORN

November 1, 1955