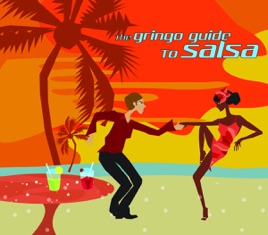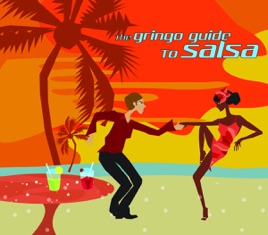 The Gringo Guide to Salsa
Various Artists
4.0, 38 Ratings

Partial Album
TITLE
TIME

La Vída Es un Carnaval (Live)

Celia Cruz

A la Hora Que Me Llamen Voy

José Alberto "El Canario"

Johnny Rivera & Ray Sepulveda

José Alberto "El Canario"
14 Songs, 1 Hour 1 Minute
Released:

Jan 1, 2006

℗ 2006 Universal Music Latino
Ratings and Reviews
The Gringo Guide to Salsa
I was un poquito suspicious when I saw the title "Gringo Guide". Another one of those pretty latin/world music covers with no substance, all sizzle and no steak, I thought. Well, let me tell you I was wrong. This cd has nothing but smokin tracks by the greatest salsa artists that ever recorded. Listen for yourself with a mojito or cuba libre in your hand and if this doesn't get your feet movin you better see a doctor. Great artwork too!
Great Salsa for Gringos and More
I think that the mix of music in here is great for people who want a mix of good dancing salsa. A lot of people are fascinated by the hot salsa moves that people do on the dance floor and they wish that they could learn to move like that. It's all going to come down to understanding the rhythm of the music. The mix in this cd is not insanely fast for professionals, nor is it too slow. Just at the right pace to feel the smooth music as you bop your head to the clave. It's a great buy for those who want to do some dance practicing or to entertain some guests at home.
Great for practice
I'm taking a beginner's salsa class every week, and I wanted to find something that I could practice on our days off. Well, this is a great collection for me. Alot of the songs are pretty fast, but not TOO fast to practice my basic moves. I'm very happy with this one.