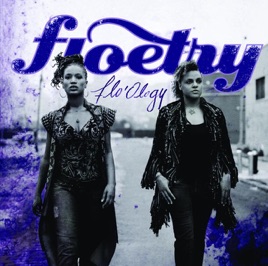 | | TITLE | TIME | PRICE |
| --- | --- | --- | --- |
| | | 3:57 | $0.99 |
| | | 4:12 | $1.29 |
| | | 4:03 | $0.99 |
| | | 4:06 | $0.99 |
| | | 4:25 | $0.99 |
| | | 5:00 | $1.29 |
| | | 5:02 | $0.99 |
| | Sometimes U Make Me Smile | 6:38 | $0.99 |
| | | 4:41 | $0.99 |
| | | 6:34 | $0.99 |
| | | 5:47 | $0.99 |
| | | 4:17 | Album Only |
12 Songs

℗ 2005 Geffen Records
Customer Reviews
WORK OF ART!
I cannot tell you how long I have been waiting on this album to be released. It's a work of art and I love the girls for speaking the truth and keeping it real. Thanks for REAL MUSIQ and POETRY!
Got your Ph.D. in Flo'Ology?
Simply on the basis of my love for their first album 'Floetic', I picked up this gem the other night...can I say that I'll be listening to this near non-stop for the next couple of months?! I've got a list of people to tell about this album so they can pick it up as well. These ladies need to be rewarded for their efforts, their passion and their entire body of work! This is good stuff folks, I mean it goes down smooth and easy like lyrical caramel on nearly every track. The production is off the charts, the use of horns, organs and just the whole mis-mash of instruments swirls together to provide and replicate the feeling you get when you meet an old friend after a long time away and you both reminisce on the 'good ole days'. Imagees of smokey sensuality mix with thumping bass beats and lyrics that strike right to the core of your soul. Favorite tracks so far include: Blessed 2 Have, SupaStar, My Apology, Lay Down, I'll Die, and Imagination (that's half the album right there y'all, and I could add 1 or 2 more!). While your experience may vary, I'm thinking anyone that enjoys true r&b/soul music will want to pick this up. Go get it now!
About Floetry
Marsha Ambrosius and Natalie Stewart are the funky divas behind the neo-soul duo Floetry. Ambrosius and Stewart emerged in the mid-'90s as songwriters in demand. They're behind some of the new millennium's biggest hits, too. The pair has written tracks for Michael Jackson, Jill Scott, Glenn Lewis, and Bilal. While they're highly respected behind the scenes, Floetry is their way of moving up front.

Ambrosius is the songstress to Stewart's spoken word impresario or "floacist" role. The two met due to their love of basketball. Stewart, who hails from London, was a superstar on her court, while Ambrosius wowed fans in her local English neighborhood. They were competitive, but not rivals, so a friendship was formed. Music was also a passion. Ambrosius relished in her reggae roots while Stewart found herself grooving to funk and soul. While attending Brits Performing Arts School, Ambrosius studied business and finance, but made room for courses in voice, performance technique, and recording. Stewart split her time between acting and directing. Later, Ambrosius and Stewart headed to college.

Ambrosius planned to attend Georgia Tech University on a basketball scholarship, but injury forced her to bow out. Stewart headed for Middlesex University, eventually transferring to North London University. Still, they two kept in touch and raved about music. It wouldn't be until Stewart's girl group, 3 Plus 1, disbanded that Floetry would actually give music a serious shot.

In 1997, Ambrosius and Stewart began writing songs and playing shows in and around London. Three years later, they moved to America in search of something bigger. A brief stint in Atlanta didn't pan out, but their time spent in Philadelphia proved golden. Ambrosius and Stewart befriended Julius Erving III, basketball great Julius Erving's son, in mid-2000. Floetry and Erving clicked instantly. Erving signed on as their manager and hooked the ladies up with Jeff Townes, aka DJ Jazzy Jeff, for some recording. That's when the deals started trickling in -- Floetry were official and living out a dream. In 2002, they inked a deal with DreamWorks and touched up their own work for a debut album. Floetic appeared in October 2002, and its follow-up, Flo'Ology, reached the Top Ten upon release three years later. ~ MacKenzie Wilson
Top Music Videos by Floetry
See All