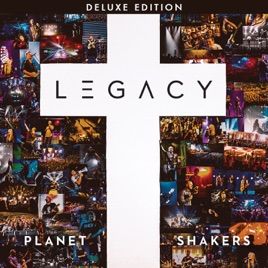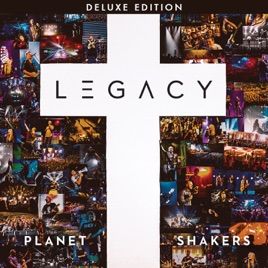 Legacy (Live) [Deluxe Version]
| | TITLE | TIME | PRICE |
| --- | --- | --- | --- |
| | Alive Again (Live in Manila) | 4:12 | $1.29 |
| | Through It All (Live in Melbourne) | 4:18 | $1.29 |
| | Prophesy (Live in Melbourne) | 4:21 | $1.29 |
| | We Speak Life (Live in Melbourne) | 8:34 | $1.29 |
| | Be My Vision (Live in Melbourne) | 6:37 | $1.29 |
| | Here's My Life (Live in Melbourne) | 6:57 | $1.29 |
| | You Call Me Beautiful (Live in Melbourne) | 9:41 | $1.29 |
| | Passion (Live in Melbourne) | 3:58 | $1.29 |
| | Drawing Closer (Live in Kuala Lumpur) | 4:35 | $1.29 |
| | A Love I Know (Live in Melbourne) | 8:45 | $1.29 |
| | All On the Altar (Live in Kuala Lumpur) | 6:27 | $1.29 |
| | You Are Here (Live in Manila) | 6:20 | $1.29 |
| | | 4:22 | $1.99 |
| | Through It All (Live in Melbourne) | 4:19 | $1.99 |
| | | 4:21 | $1.99 |
| | | 7:11 | $1.99 |
| | Be My Vision (Live in Melbourne) | 6:38 | $1.99 |
| | Here's My Life (Live in Melbourne) | 6:55 | $1.99 |
| | | 6:39 | $1.99 |
| | | 3:59 | $1.99 |
| | | 4:36 | $1.99 |
| | A Love I Know (Live in Melbourne) | 8:43 | $1.99 |
Customer Reviews
Sooooooo Good!
I love worshiping to Planetshakers music!!!
A passion for Jesus!
This album has so many awesome worship songs! I am so happy that I found this great album, I feel God is putting a passion in this band that will bring life to so many people, including me!
About Planetshakers
Planetshakers is a Christian youth outreach movement that grew into an annual conference and eventually evolved into a full-fledged outreach ministry and church in Melbourne, Australia. A key part of these conferences, which have been held every year since 2007 in various locales, including Melbourne, Perth, Brisbane, and Sydney, with additional conferences held in South Africa, Malaysia, and Singapore, is the Planetshakers band, which mixes praise & worship material with a rock approach. The band and Planetshakers Ministries have released some 30 or so studio and live albums, beginning in 2000 with When the Planet Rocked, which was recorded live in concert at one of the conferences, as are many of the band's releases.

Since then, they have remained highly prolific, releasing a steady stream of live albums including 2001's Phenomena, 2004's Open Up the Gates, 2006's Saviour of the World, 2008's Evermore, 2009's One, and more. Arriving in 2011, Limitless reached number eight on Billboard's U.S. Top Heatseekers Chart, and 2014's Endless Praise: Live also performed similarly well, hitting number three. A year later, they returned with both the Ed Cash-produced Outback Worship Sessions and #LETSGO, the latter of which garnered a Dove Award nomination for Long Form Video of the Year. Overflow: Live followed in 2016. In 2017, Planetshakers returned with Legacy, Vol. 1: Alive Again, which featured performances recorded in the Philippines and Malaysia. ~ Steve Leggett
ORIGIN

Melbourn, Australia

FORMED

2000
Top Albums by Planetshakers
See All
Top Music Videos by Planetshakers
See All