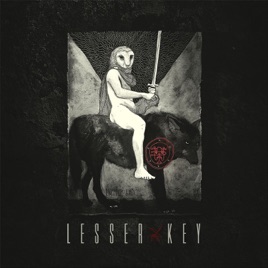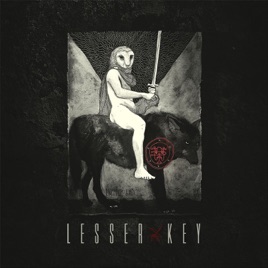 | | TITLE | TIME | PRICE |
| --- | --- | --- | --- |
| | | 4:29 | $1.29 |
| | | 3:58 | $1.29 |
| | | 5:41 | $1.29 |
| | | 3:29 | $1.29 |
| | | 5:22 | $1.29 |
| | | 2:44 | $1.29 |
6 Songs

℗ 2014 Sumerian Records
Customer Reviews
Paul D'Amour, not Adam Jones
This is Paul D'Amour's newest project (former bassist for Tool- from Opiate and Undertow... and he wrote a couple of songs on Aenima). I don't think Adam Jones (Tool's guitarist) is even involved.

The single is cool. Looking forward to the EP.
Another excellent D'amour release
also see Feersum Enjinn, Lusk, Replicants... I've always thought Paul was one of the reasons TOOL got over so quickly when they came out- that picked bass made all the early tool songs so friggn awesome. Do yourself a favor and buy this..
About Lesser Key
Though Paul D'Amour left Tool in 1995, the year before the band would release the groundbreaking Ænima, the bass player continued to make music, playing with bands like Lusk before falling off the music radar for a while. D'Amour quietly recorded music solo under the name Feersum Ennjin, but with Lesser Key, the bassist returns to the group setting with a sound that evokes his early art-metal work. Made up of D'Amour, singer Andrew Zamudio, guitarist Brett Fanger, and drummer Justin Hanson, Lesser Key has a sound that explores the more atmospheric fringes of the rock world. The band signed to Sumerian Records in 2013, where they debuted their first single, "Intercession," which appeared on the band's Sylvia Massey-produced eponymous EP in 2014. ~ Gregory Heaney