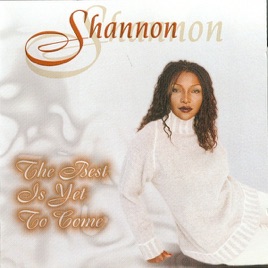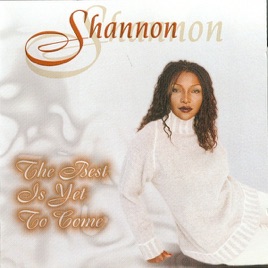 | | TITLE | TIME | PRICE |
| --- | --- | --- | --- |
| | Give Me Tonight (2000 AD Mix) | 10:32 | Album Only |
| | | 4:32 | $0.99 |
| | | 3:36 | $1.29 |
| | | 6:52 | $0.99 |
| | | 6:43 | $0.99 |
| | | 3:51 | $0.99 |
| | | 3:47 | $0.99 |
| | | 3:48 | $0.99 |
| | | 3:37 | $0.99 |
| | | 4:53 | $0.99 |
| | | 5:07 | $0.99 |
| | | 3:53 | $0.99 |
12 Songs

℗ 1999 Contagious Records
Customer Reviews
AWFUL!!!!! DON'T BUY THIS CR@P!!!!!!! NOT THE ORIGINAL!!!!!!
Yes babies, once again iTunes deceives its customers and serves us cr@p on a china platter. These are rerecordings of Shannon's 80's hits. They are not good. As a matter of fact they are bad. Worse, they go beyond the realm of badness and delve into the foray of the offensive. I consider this album a personal affront to my musical sensibilities and hold iTunes solely responsible for this desecration. I wish they would return my 99 cents.... imperialist pigs!!!!!
Worse than I Ever Could Have Imagined
I loved the song Let the Music Play in the 80s (I bought the 45) when it came out and was pshyched to see it on the Itunes top 10 banner on my home page. When I played the snippet I was amazed to hear how this rerecording is so devoid of the life that made the origianal a great dance song. The bells are muted and not crisp like the original and worse, the vocals sound totally unispired. It sounds as though Shannon is just walking through it listlessly. The original sounded like she was hungry for the object of her affection. This version sounds like she could take it or leave it. What a disappointment. To all of the youngsters who are blissfully ignorant of the comparison to the original - I'm glad you can enjoy it. I will pass.
About Shannon
Born Brenda Shannon Greene in 1958, Shannon spent her childhood years in Washington, D.C., and New York City's Brooklyn borough. While attending college, she joined the New York Jazz Ensemble as a singer, which led to a chance meeting with drummer Lenny White and some recording sessions. One single, 1983's "Let the Music Play," was issued on the New York-based dance label Emergency as a 12" single with Shannon listed as the artist. Produced by Mark Liggett and Chris Barbosa, the track's heavy upfront staccato beats and synth bass marked it as an early freestyle single. The record became a monster club hit, pumped its way up to the pop Top Ten, and sold a million copies. Shannon's debut album, Let the Music Play, was issued on Mirage in February 1984 and went gold, peaking at number 32 pop in March 1984. Shannon followed that up with the Top Ten R&B hit "Give Me Tonight," as well as "My Heart's Divided."

Do You Wanna Get Away was the title of her second Mirage album, issued in May 1985. The title track single hit number 13 R&B in spring 1985. Her third album, Love Goes All the Way, was released on Atlantic in 1986, with the singles "Dancin," "Criminal," and "Prove Me Right." She did work for soundtracks and jingles and started recording again during the late '90s, when she contributed to releases by the likes of Todd Terry, Sash!, and Jacques Lu Cont (years before Madonna sought him out). After appearing on VH-1's One-Hit Wonders program, she released the 1999 album The Best Is Yet to Come on the Contagious label. A Beauty Returns, featuring an appearance from Dead Prez and a cover of the Human League's "Human," followed on Diggin 4 Brown in 2007. ~ Ed Hogan
ORIGIN

Washington D.C.

BORN

May 2, 1958
Top Music Videos by Shannon
See All