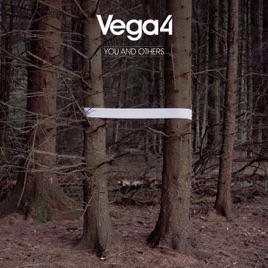 | | TITLE | | TIME |
| --- | --- | --- | --- |
| | | | 3:26 |
| | | | 4:20 |
| | | | 4:57 |
| | | | 6:15 |
| | | | 4:14 |
| | | | 3:49 |
| | | | 5:08 |
| | | | 4:30 |
| | | | 3:38 |
| | | | 4:48 |
| | | | 4:23 |
11 Songs, 49 Minutes
Released:

Oct 31, 2006

℗ 2006 SONY BMG MUSIC ENTERTAINMENT (UK) Limited
Ratings and Reviews
Beautiful
This album is full of addictive songs with meaningful lyrics. Fantastic! Everyone should give it a listen.
Life is Beautiful!
I LOVE this song!!!! Its going to be played on Greys anatomy this week! hooray!!!
Beautiful!
This is an amazing song. I am continually impressed with the choice of music featured on Grey's Anatomy, and this song is no exception. It is beautifully written and sung. I was not familiar with this piece of music until I heard it on Grey's. Just goregous. Definitely worth the download!!
About Vega4
Part of the relentlessly polite school of dad rock that flowered in Great Britain after Coldplay (think Muse, Snow Patrol, Travis, etc.), Vega4 is based in London, although of the band's original lineup, only bassist Simon Walker was an actual Englishman. The rest of Vega4 migrated into London from the colonies: lead guitarist Bruce Gainsford is from New Zealand, drummer Bryan McLellan is from Canada, and lead singer Johnny McDaid is from Derry, Northern Ireland, where as a teenager he took guitar lessons from local legend John O'Neill of the Undertones and That Petrol Emotion. Flatmates McDaid and Walker formed Vega4 in 1999, adding Gainsford and McLellan through mutual friends. The nascent band signed with indie label Taste Media in 2000, setting up distribution deals with Capitol Records in the U.S. and Festival Mushroom in Australia for their 2001 debut EP, Caterpillar, and the follow-up full-length, Satellites. Despite heavy touring and promotion, the album was not a success, and Vega4 went into a period of dormancy while extricating themselves from their various contracts. In 2006, a slightly revised lineup of Vega4 (with Walker replaced by former Idlewild bassist Gavin Fox) signed with Columbia Records in the U.K. and Epic Records in the U.S., which promoted the single "You and Me" somewhat disingenuously as the band's debut. The following single, "Life Is Beautiful," gained exposure through its use in episodes of the TV series Gray's Anatomy and One Tree Hill. Vega4's second album, You and Others, was released in the fall of 2006 in the U.K. and the summer of 2007 in the U.S. ~ Stewart Mason
ORIGIN

London, England

GENRE

FORMED

1999