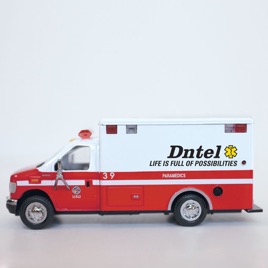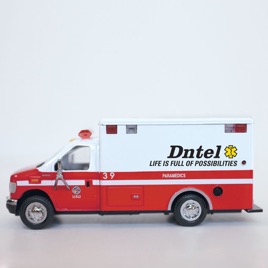 Life Is Full of Possibilities (Deluxe Edition)
| | TITLE | TIME |
| --- | --- | --- |
| | | 4:43 |
| | Anywhere Anyone (Remastered) | 4:37 |
| | | 3:30 |
| | Fear of Corners (Remastered) | 5:25 |
| | Suddenly Is Sooner Than You Think (Remastered) | 5:43 |
| | Life Is Full of Possibilities (Remastered) | 6:30 |
| | Why I'm So Unhappy (Remastered) | 7:00 |
| | | 6:47 |
| | (This Is) the Dream of Evan and Chan [Remastered] | 5:44 |
| | | 4:46 |
| | (This Is) the Dream of Evan and Chan [Safety Scissors Spilled My Drink Mix] | 4:12 |
| | (This Is) the Dream of Evan and Chan [Barbara Morgenstern Remix] | 4:06 |
| | (This Is) the Dream of Evan and Chan [Superpitcher Kompakt Remix] | 7:08 |
| | (This Is) the Dream of Evan and Chan [Lali Puna Remix] | 3:40 |
| | | 5:37 |
| | This Is How It Will Be All Over | 4:54 |
| | Anywhere Anyone (Nobody Remix) | 6:41 |
| | | 4:45 |
| | | 6:00 |
| | Last Songs (Vocal Version) | 4:23 |
| | | 5:41 |
| | Anywhere Anyone (Silent Servant & Regis Sandwell District Mix) | 5:10 |
| | Anywhere Anyone (Pearson Sound Beatless Reduction) | 6:02 |
23 Songs, 2 Hours, 3 Minutes

℗ 2011 Sub Pop Records
Customer Reviews
His best!!
jimmy is THE master of electronics. I've always wanted to be a rock star growing up, now because of Dntel I just want to live in a hole and record electronic goodies.
Suddenly is Sooner Than You Think and Umbrella are the best songs on the album. so good.
Emotion, sincerity, and depth.
This is simply a wonderful album. My personal favorite is Anywhere Anyone. When I was feeling melancholy, I would walk down the street in NY late at night with this on. Very moving stuff.
One of my favorite albums of all time. (In my opinion)
This has to be one of my favorites of all time. The way he textures and details some of the synths and pads alone blow my mind, like some of the synths and sounds he creates in this album still makes me think "How did he do that?", and thats not even the whole part. The whole feel is a very special feeling and never ventures off from the initial mood of the whole album. And most importantly, the whole composition is Outstanding, and continues to blow my mind. This is still by far his best album in my opinion. 10/10

To me, the highlights of the album are:
Umbrella
Suddenly Is Sooner Than You Think
About Dntel
Dntel (aka Jimmy Tamborello) produces music that merges the worlds of indie rock and electronica. Tamborello was a guitarist in the emocore group Strictly Ballroom and also a member of techno-poppers Figurine. In addition, he did time in the southern California groups Further and the Tyde. Tamborello originally started working as Dntel in 1994. Tracks he produced between 1995 and 1997 were released on the Phthalo label in 1999 as Early Works for Me If It Works for You. This was followed by the 2000 release of an EP that had been recorded back in 1994 called Something Always Goes Wrong. The melancholy, often haunting, and electronica-heavy effort Life Is Full of Possibilities arrived in 2002 on Plug Research Records. It featured contributions from Chris Gunst (Beachwood Sparks, ex-Strictly Ballroom), Rachel Haden (that dog.), and Benjamin Gibbard (Death Cab for Cutie), among others. Tamborello moved to Sub Pop, also home to his other very successful project, the Postal Service, for Dntel's 2007 album Dumb Luck, which featured Gibbard, Jenny Lewis, Conor Oberst, and many other indie stars. The three-disc 2009 release Early Works for Me If It Works for You II compiled the original Early Works for Me and Something Always Goes Wrong with outtakes. 2012 saw the third album of proper newly prepared material with Aimlessness. The full-length album again featured cameo vocalists over Tamborello's twitchy beats, guests this time around being likeminded indie-electro artists Nite Jewel and Baths. In 2014, he released Human Voice, an album which, ironically, didn't include any of the guest vocalists that had been commonplace on earlier Dntel releases. ~ Erik Hage
ORIGIN

Silverlake, CA

GENRE