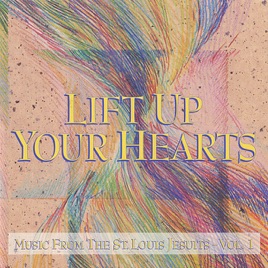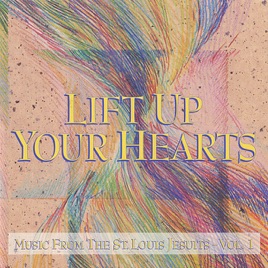 Lift Up Your Hearts, Vol. 1
| | TITLE | TIME |
| --- | --- | --- |
| | | 3:37 |
| | | 4:50 |
| | | 4:37 |
| | Though the Mountains May Fall | 3:04 |
| | | 5:27 |
| | | 2:13 |
| | | 3:17 |
| | | 4:29 |
| | | 3:16 |
| | | 3:53 |
| | | 4:00 |
| | | 4:02 |
12 Songs, 46 Minutes

℗ 1996 OCP Publications 5536 NE Hassalo Portland OR 97213. All rights reserved. Made in USA. All other selections BMI.
Customer Reviews
THANK YOU ST. LOUIS JESUITS!!
Thank you Thank you Thank you!! Thank you for your refreshing singing of these beautiful hymns. Thank you and God Bless.
Truly Awesome
I use to play this cassette tape when I was in the seminary.
I never became a priest but this album takes me back to some wonderful times with my then fellow seminarians.
It also gives me peace