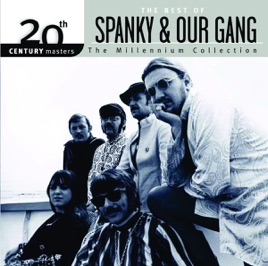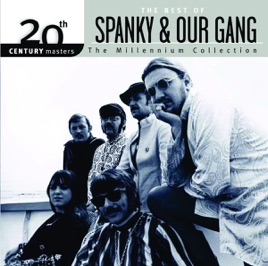 20th Century Masters - The Millennium Collection: The Best of Spanky & Our Gang (Remastered)
Spanky & Our Gang
| | TITLE | | TIME |
| --- | --- | --- | --- |
| | Sunday Will Never Be the Same | | |
| | Making Every Minute Count | | |
| | | | |
| | | | |
| | Like to Get to Know You (Single Version) | | |
| | | | |
| | Yesterday's Rain (Stereo Single Mix) | | |
| | | | |
| | | | |
| | Echoes (Everybody's Talkin') | | |
10 Songs, 31 Minutes
Released:

Jan 1, 2005

℗ 2005 The Island Def Jam Music Group
Ratings and Reviews
20th Century masters: best of spanky & our gang
this is the lost link between the sentimental and optimistic kennedy generation and the disillusioned of the johnson era. spanky was sweetness and light. neil young and the beatles and zimmerman were droning on about revolution and loss and horror in the making. spanky and mama cass had the purest and most musical voices. they were coffee and the quad and a new date. janice and grace were sour on life and ready to do away with today.

spanky & our gang survives nicely. makin' every minute count is an anthem. despite using the word "groovy." you can listen to it in late middle age and recapture your optimism and your attachment to that wrinkled person next to you.
'60s Folk Pop at it's best
If you love the Mama's and the Papa's, you will undoubtedly love Spanky & Our Gang . . . they have the most beautiful, catchy harmonies. 'Like to Get to Know You' is a masterpiece of vocal harmonizing, it's simply beautiful, and my favorite.
20th century masters
This remastered version of the original Spanky,s Greatest Hits (released in the late 60's)by Mercury, failed to include It Ain't Necessarilly Bird Ave. This was a great song full of harmonies. My family would sing it while doing the dishes. Why 20th Century Masters chose the short version of "Sunday Mornin" robbing new listeners minutes of beautiful 5 part harmonies that interweave a dreamy interlude before" Like to get to know You" is a shame! Comparing "Spanky" to Mamas and Papas is like comparing Poco to the Eagles.Just as good but not as popular!