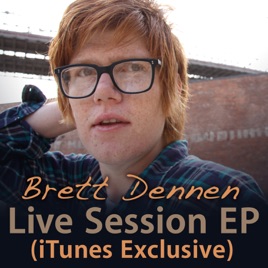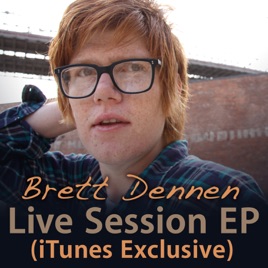 Live Session (iTunes Exclusive)
| | TITLE | TIME |
| --- | --- | --- |
| | Blessed (with Forro In the Dark) | 4:45 |
| | San Francisco (with Forro In the Dark) | 3:34 |
| | Joan of Arc (with Forro In the Dark) | 4:00 |
| | Closer to You (with Forro In the Dark) | 3:16 |
| | Long Road to Forgiveness (feat. Jason Mraz) | 4:23 |
| | Make You Crazy (with Forro In the Dark) | 3:41 |
| | Ain't Gonna Lose You (with Forro In the Dark) | 7:14 |
7 Songs, 30 Minutes

℗ 2009 Dualtone Music Group
Ratings and Reviews
BD is the TRUTH!
Another great EP from the greatest of all time! It's good to have a CDQ version of Joan of Arc in addition to the one from a live taping.
Who r u
Dude??? Go away. Your voice sounds like a cat being dragged by a car. Stop!
Amazing!
Brett Dennen is amazing!!! Such a true, pure artist with authentic talent! Love this live session! Well done!
About Brett Dennen
Amiable West Coast singer/songwriter Brett Dennen first drew attention in 2004 with the single "Desert Sunrise." The tune, with its easy groove and soulful phrasing, garnered enough spins on KCRW to warrant the release of his self-titled debut the following year. Stylistically, Dennen's thoughtful, laid-back tunes fit in with the burgeoning singer/songwriter scene that had produced stars like Jason Mraz and Jack Johnson. He signed with Dualtone and released 2006's So Much More, followed two years later by Hope for the Hopeless. When he wasn't headlining his own tours, he could be found opening bills for Dave Matthews, Taj Mahal, Ziggy Marley, and Jackson Browne, among others. Dennen's fourth studio effort, Loverboy, arrived in 2011 and featured subtle African rhythms and more of a pop veneer. It was followed in 2013 by the sparser, acoustic-based Smoke and Mirrors, which was released by Atlantic. The album was a success and landed Dennen in Billboard's Top 200 for the first time. By this point he had also landed a number of prominent TV placements including the theme song of NBC's sitcom, About a Boy. His fifth album, 2016's Por Favor, was a rhythmic, stripped-down affair with a light reggae flair. ~ James Christopher Monger
ORIGIN

Oakdale, CA

GENRE

BORN

October 28, 1979