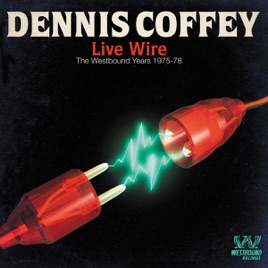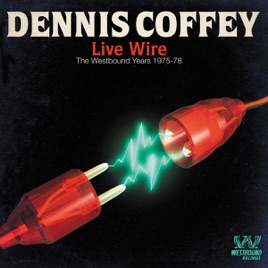 | | TITLE | | TIME |
| --- | --- | --- | --- |
| | | | 5:11 |
| | | | 7:38 |
| | | | 3:27 |
| | | | 3:04 |
| | If You Can't Dance to This | | 3:49 |
| | | | 5:24 |
| | | | 3:19 |
| | | | 6:00 |
| | | | 5:33 |
| | | | 5:49 |
| | | | 3:15 |
| | | | 5:48 |
| | | | 3:19 |
| | | | 5:13 |
| | | | 6:36 |
15 Songs, 1 Hour, 13 Minutes
Released:

Sep 22, 2009

℗ 2009 Westbound Records Inc.
About Dennis Coffey
Dennis Coffey remains an active hero from the halcyon era of Detroit soul, contributing guitar to landmark records issued on the Motown, Ric-Tic, and Revilot labels. His guitar playing can be heard on such iconic Northern soul singles as "Just My Imagination," "Ball of Confusion (That's What the World Is Today)," "War," "Cloud Nine," "Someday We'll Be Together," and "Band of Gold." In addition, he cut a series of efforts under his own name, most notably the cult classic blaxploitation soundtrack Black Belt Jones and the hit single-turned-vintage record collector mainstay "Scorpio." After Motown left Detroit in 1972, he continued his studio session work (notably appearing on "Boogie Fever" by the Sylvers), scored various films and produced other artists' albums, including Gallery's Nice to Be with You and Rodriguez's Cold Fact. Though Coffey never stopped working in his own studio as a producer and songwriter with partner Mike Theodore, and holding steady playing gigs, his profile was obscured by time until his appearance in the 2002 film Standing in the Shadows of Motown -- about the label's famed and uncredited all-star house band -- that a new generation of musicians and listeners all over the world discovered him.

Born and raised in the Motor City, Coffey learned to play guitar at age 13 while visiting relatives in Michigan's Upper Peninsula. Though a fan of country music throughout adolescence, while attending Detroit's McKenzie High he immersed himself in rock & roll, jazz, and blues, drawing inspiration from guitarists from Chuck Berry to Scotty Moore to Wes Montgomery. Coffey made his studio debut backing little-known rockabilly cat Vic Gallon on "I'm Gone," issued on the singer's own Gondola label. From there he played in a rockabilly duo with vocalist Durwood Hutto, eventually signing a recording contract with Jackie Wilson's manager, Nat Tarnopol. Through Tarnopol, Coffey met Motown owner Berry Gordy, Jr., but he nevertheless established his reputation as a session player under the aegis of Ed Wingate's Ric-Tic label, contributing to records including Edwin Starr's "S.O.S. (Stop Her on Sight)," J.J. Barnes' "Real Humdinger," and the San Remo Strings' "Hungry for Love."

From the mid- to late '60s, Coffey was a Detroit session fixture, appearing on such mainstream hits and cult classics as Darrell Banks' monumental "Open the Door to Your Heart," Carl Carlton's "Competition Ain't Nothing," and Tobi Lark's "Happiness Is Here." His inventive playing is the tissue that connects an untold number of crowd favorites within Britain's Northern soul club culture. Around 1968 Coffey also began working steadily at Motown, beginning with the Temptations' gritty "I Wish It Would Rain." He went on to appear on the group's landmark efforts "Cloud Nine" and "Ball of Confusion," pushing the Motown sound into increasingly funky territory with his ingenious use of a wah-wah pedal, one of several technological innovations he introduced to tweak The Sound of Young America. Beginning with Jack Montgomery's Scepter release "Dearly Beloved," Coffey concurrently added arranging and producing to his slate, teaming with local session drummer Mike Theodore to found their own production firm, Theo-Coff. The duo quickly hit pay dirt helming a demo tape for the blue-eyed psych-soul combo the Sunliners, landing a production deal with MGM's Maverick subsidiary. Six months later, Maverick also signed Coffey to a solo contract, releasing his psych-funk classic Hair & Thangs and scoring a Midwestern smash in 1969 with his fuzz-laden instrumental reading of the Isley Brothers' "It's Your Thing."

MGM shut down Maverick in late 1969. While the Sunliners renamed themselves Rare Earth, signing to Motown for a series of hits, Coffey resumed his session career, appearing on classics including Edwin Starr's "War" and Freda Payne's "Band of Gold." In 1971, he landed with former Maverick head Clarence Avant's new Sussex label as an artist and as a staff producer, scoring a Top Ten hit with the single "Scorpio," a now-classic funk effort renowned for its much-sampled drum breaks. Its follow-up, "Taurus," was also a commercial success, while LPs including Evolution and Goin' for Myself generated familiar samples for acts sp2anning from Public Enemy to the Beastie Boys to LL Cool J. As a producer, Coffey is probably best remembered for Gallery's 1972 soft rock smash "Nice to Be with You." In collaboration with Theodore, he also helmed a series of disco hits after jumping to the Westbound label in 1974, most notably CJ & Co's "We Got Our Own Thing" and the Tempest Trio's "Love Machine." For Westbound Coffey scored the 1974 blaxploitation film Black Belt Jones, although his solo records from the label have aged poorly in comparison to his Sussex efforts.

After the label dissolved in 1980, he again returned to session work before resurfacing in 1989 with the lite-jazz outing Under the Moonlight. In 2004 Coffey published the memoir Guitars, Bars and Motown Superstars. The first decade of the 21st century showed a renewed interest in Coffey's solo work as three different compilations were released: Vampi Soul's Big City Funk: Original Old School Breaks & Heavy Guitar Soul; Live Wire: The Westbound Years 1975-1978; and Fuel's excellent Absolutely the Best of Dennis Coffey. He was honored by the Detroit Music Awards in 2011 with a Distinguished Achievement Award. (Coffey was also nominated in the video category for the unlikely success of his YouTube entry, an instrumental version of Cee Lo's "Fuck You.") In April of that year, at the age of 70, Coffey also released a scorching self-titled album of all new material for Strut with vocal contributions from Mayer Hawthorne, the Detroit Cobras' Rachel Nagy, Paolo Nutini, Lisa Kekaula of the BellRays, Fanny Franklin of Orgone, Kings Go Forth, and instrumental backing by a slew of Detroit musicians. The album was acclaimed internationally.

Coffey stayed active following the album, guesting on recordings by several artists including Booker T. Jones, Adrian Younge, and Andre Williams. He also engaged fans via his website with intriguing and enlightening revelations about his career, Detroit music history, and his guitar heroes, and answering questions.

His own group plays a weekly residency at the Northern Lights Lounge; he's also done numerous headline gigs in and around the city at prestigious venues such as Baker's Keyboard Lounge and Dirty Dawg Jazz Cafe and played national festivals and showcases. Coffey and his production partner Theodore remain active writing and recording new music. On Record Store Day 2016, in collaboration with the non-profit Resonance Records label, Coffey released Hot Coffey in the D: Burnin' at Morey Baker's Showplace Lounge as a limited-edition LP. The live trio album was compiled from 1968 recordings at the famed Motor City institution with organist Lyman Woodard and drummer Melvin Davis (and was originally recorded by Theodore, whose own studio was down the street at the time. The set saw wide release in other formats in January 2017. A year-and-a-half later, Omnivore issued another vintage recording from Coffey's archive at the same venue entitled One Night at Morey's: 1968. ~ Jason Ankeny
HOMETOWN

Detroit, MI

GENRE

BORN

November 1, 1940
45 million songs.
Three months on us.
New subscribers only. Plan automatically renews after trial.