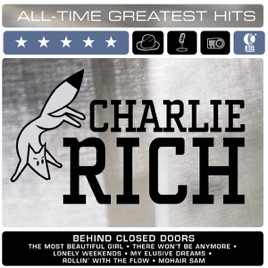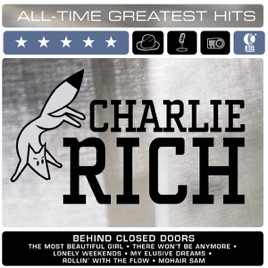 TITLE
TIME

Behind Closed Doors (Re-Recorded)

The Most Beautiful Girl (Re-Recorded)

Rollin' With the Flow (Re-Recorded)

Lonely Weekends (Re-Recorded)

There Won't Be Anymore (Re-Recorded)

My Elusive Dreams (Re-Recorded)

On My Knees (Re-Recorded)

Charlie Rich & Janie Fricke

Who Will the Next Fool Be (Re-Recorded)

Good Time Charlie's Got the Blues
10 Songs, 27 Minutes
Released:

Jan 1, 1977

℗ 2001 K-tel
Ratings and Reviews
Silver Fox Rocks
Greatest singer , greatest country songs, Thanks for recutting these songs with better musicians and better recording .....
Why ???
Why do so many feel the need to alert others to the fact that these songs are remakes??? It DOES say so right by the Name of the song, and most will buy the song if they like the sound, and will not if they absolutely MUST have the original. Who cares if they are remakes, if they sound GOOD, and by the way, these songs DO sound very good. If you want originals, buy the old vinyl albums! I own several of his vinyl albums, and they ARE great, but Charlie Rich will sound great no matter what. If you like it, buy it, and stop worrying if it is not "original" if you enjoy it.
These are horrible
These aren't even real "re-recordings". Charlie Rich died in 1995!
What a rip!!! The best collection of his hits is the 16 Biggest Set.
However it still lacks 3 of his Number one Hits, and 2 other top 10s.