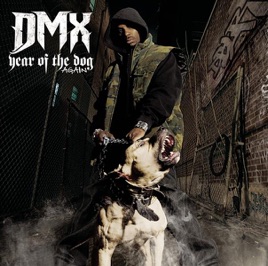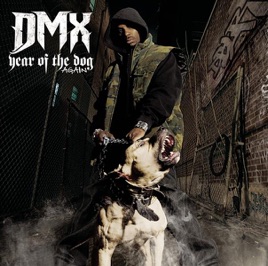 Year of the Dog...Again
DMX
TITLE
TIME

We In Here ( feat. Swizz Beatz)

I Run S**t (feat. Big Stan)

Come Thru (Move) [feat. Busta Rhymes]

It's Personal (feat. JadaKiss and Styles P)

Jadakiss, Styles P & DMX

Dog Love (feat. Janyce and Amerie)

Wrong or Right (I'm Tired) [feat. Bzr Royale]

Walk These Dogs (feat. Kashmir)

DMX & Kashmir

Blown Away (feat. Jinx and Janyce)

Jinx, Janyce & DMX
15 Songs, 54 Minutes
Released:

Aug 1, 2006

℗ 2006 SONY BMG MUSIC ENTERTAINMENT
Ratings and Reviews
Im an idiot!
It didn't say censored on the album, and it's the only version itunes offers so I didn't know. Really should have checked the comments, great album completely ruined, thank you all sales are final just wasted $10 lol. Off to a free mp3 download site.
good album
its a good album i dont know why nobody is getting it alot of good songs
Unacceptable
DMX is one of the greatest rappers of all time. He vents his emotion and puts his spirit in his music. Why must he be censored. I refuse to purchase any bleeped or muted version of a DMX song, or any song. To the iTunes crew; Don't let the fact that the majority of the ratings are 5 star, fool you into thinking this is anywhere near acceptable. Besides, most of his hits are uncensored anyway.. Why make this an exception?? ... Not purchasing this until the original version is released.