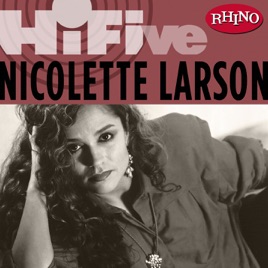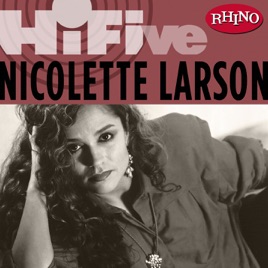 | | TITLE | | TIME |
| --- | --- | --- | --- |
| | | | |
| | Nicolette Larson & Michael McDonald | | |
| | | | |
| | I Only Want to Be With You | | |
| | | | |
5 Songs, 18 Minutes
Released:

Aug 23, 2005

℗ 2005 Warner Bros. Records Manufactued & Marketed by Warner Strategic Marketing
Ratings and Reviews
Lotta Love For Nicolette
May she rest in peace. This five song ep is a terrific way to re-introduce Nicolette to those of us who forgot about her, or remember her one song that is accociated with her. "Let Me Go, Love" was a huge hit for her and duet partner Michael McDonald, interesting to me that he overlooked this song for inclusion on both his hits cd compilations. Nicolette had perfect pitch and could sing anything; there is a "Greatest Hits" out there and it's contents run the gamut of pop to country to bluegrass to a lullaby from her final studio album of children's songs.
Oh, how sad!
I didn't realize Nicolette was gone until I was song-surfing today. How her voice brightened my life with Lotta Love, French Waltz, I Only Want to Be With You, and Mexican Divorce. I saw her live in concert in Yellowstone, of all places, in 1980! Best wishes to her family.
Please offer more of her music
I was really disappointed not to be able to find more of her music on the I tunes store I know she has made other albums. I SOOOO wanted to buy them and take them with me on my IPOD when I go to Jamaica. The song Rio de Janiero Blue is so hot. This is one artist that never got the marketing she so deserved. This woman is better than good.