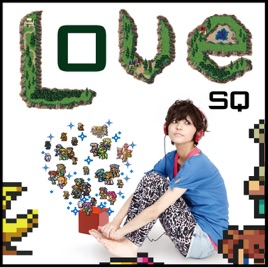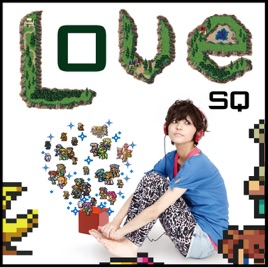 TITLE
TIME

Love SQ: Final Fantasy Main Theme

Pe'z

6:44

Love SQ: to Far Away Times (Livetune Remix)

livetune

7:01

Love SQ: Chrono Trigger

NOVOISKI

5:10

Love SQ: Frog's Theme ~ Fanfare 1 (Sexy-Synthesizer Remix)

Sexy-Synthesizer

4:19

Love SQ: Chocobo's Theme

Good Luck Heiwa

3:59

Love SQ: Thoughts of the Mana Tree, Far Away - Theme of Mana ~ Hometown of Domina

Muzik!

3:28

Love SQ: Eternal Wind (Migratory Birds Mix)

DE DE MOUSE

4:59

Love SQ: Romancing Sa・Ga (Note Native Remix) Opening Dawn of the Romance ~ the Conflict ~ Coup De Grace ~ Ending Theme - The Saga

note native

5:51

Love SQ: Battle At the Big Bridge ~ Dancing Mad ~ One-Winged Angel

→Pia-no-jaC←

5:30
6:21
10 Songs, 53 Minutes
Released:

Nov 25, 2009

℗ 2009 SQUARE ENIX
Ratings and Reviews
A Treat for North American Fans of the House that RPG Music Built
Japan always seems to get a lot of good stuff that North America doesn't get, but here is a real treat for fans of the classic Square games. The Far Away Times mix is a great blend of the original 16-bit melodies with some really good beats and mixing. The Frog's Theme is a perfect example as you can hear the original "croak" sampling in the track and it does a great job of using a stereo mix. The Chocobo has a great chaotic hammond jazz organ sound and the list goes on. If you like any of these games and find yourself still humming the tunes from time to time, this is a great collection or remixed tunes. Square, please keep releasing gems like this and more of your original soundtracks!
A Sensational Tribute to Fandom.
I've fallin in love with this album. I'm not often a fan of quirky electro music, but listening to the samples has convinced me. It gives fans a beautiful nostalgic feeling of those blessed video games. Including some sounds familiar to what we fell in love with (such as Chrono Triggers Frog and his croaking) even the slashes a sword would make in the SNES days. Truly a tribute to what we love. It is resurrecting memories with a twist. A spur of life added to those sleeping remembrance of our childhood with video games of Square-Enix. It even includes a track from Legend Of Mana! A must have for all fans!