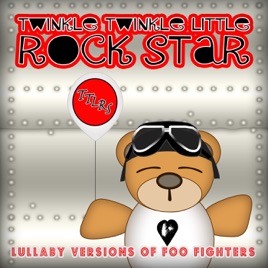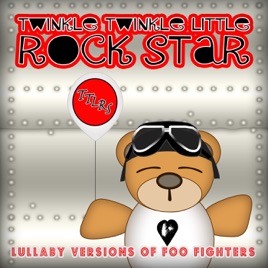 Lullaby Versions of Foo Fighters
| | TITLE | TIME | PRICE |
| --- | --- | --- | --- |
| | | 3:58 | $1.29 |
| | | 3:59 | $1.29 |
| | | 3:57 | $1.29 |
| | | 3:56 | $1.29 |
| | | 3:58 | $1.29 |
| | | 3:56 | $1.29 |
| | | 3:59 | $1.29 |
| | | 3:58 | $1.29 |
| | | 3:59 | $1.29 |
| | | 3:53 | $1.29 |
10 Songs

℗ 2009 Roma Music Group
Customer Reviews
Our New Favorite Album!
Wow is this album good. It's a really well made lullaby album but truth be known I play it even when my daughter is asleep. It's kind of like a relaxation album for mommy too! I'm a huge Nirvana fan but find that Dave's music is more appropriate for the little ones. I also purchased the Paul McCartney and Wings title by Twinkle Twinkle Little Rock Star and it is also fantastic. I Highly recommend this line and I'm definitely keeping my eye out for more releases by this label.
No
This is terrible. You cant even tell if its the same song.