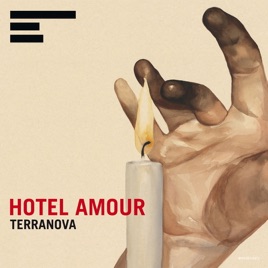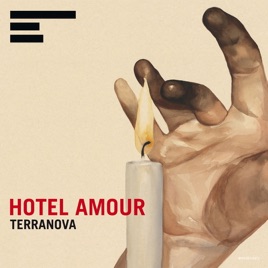 | | TITLE | | TIME |
| --- | --- | --- | --- |
| | Question Mark (feat. Tomas Høffding) | | |
| | | | |
| | Hotel Amour (feat. everybody) | | |
| | Paris Is for Lovers - My Love (feat. Tomas Høffding) | | |
| | Make Me Feel (feat. Billie Ray Martin) | | |
| | | | |
| | Ain't No Thing (feat. Snax) | | |
| | Take My Hand (feat. Khan) | | |
| | | | |
| | Boogie for the Dollar (feat. Khan) | | |
| | | | |
| | | | |
| | Prayer (feat. Nicolette Krebitz & Udo Kier) | | |
13 Songs, 1 Hour 6 Minutes
Released:

Feb 13, 2012

℗ 2012 Kompakt
Ratings and Reviews
excellent
This is some of the most interesting house music I have heard in a long time. Very moving and inspiring. A nice collaboration with various vocalists.
Can't Get Behind This At All.
Used to love these guys, the first two records were brilliant. This just sounds like the left-overs from the last Bomb The Bass and GusGus albums. There's really nothing stand out on this that tells us this is a Terranova record. Disposable. I'm not saying they need to go re-hash the past albums, but seems like they lost a bit of direction and are trying to capitalize on the Kompakt label's sound.
Billie ray Martin
Best track is make me feel with brm ad it to you play list!!!!!!
About Terranova
German electronic collective Terranova made their name during the mid-'90s as eclectic producers of trip-hop and downtempo breaks. Over the years, their sound gradually became more energetic and club-based, ranging from new wave-inspired electro to hypnotic tech-house. The latter direction found the group a home with revered German techno label Kompakt.

Terranova could arguably have started back in the '80s, the instant founding member Fetisch (Dietrich Bergmann) heard the heavy beats of American hip-hop strut through his homeland. An inspired move to New York City happened shortly thereafter, leading Fetisch to numerous DJ appearances and an early bond with the Stereo MC's, but it was only when he returned home and met up with Marco Meister (a classically trained pianist) and Kaos (a graffiti artist) to eventually release a handful of 12" under the professional wrestling-friendly moniker of Turntable Terranova that the production trio was truly born. The group shortened its name to Terranova in 1997, debuting the abbreviated moniker with "Tokyo Tower," a collaboration with legendary guitarist Manuel Göttsching of Ash Ra Tempel.

Terranova's anti-provincial beat experimentation nimbly entered dance culture with their lasting, much-respected DJ Kicks installment, released in 1998, while endless comparisons to Kruder & Dorfmeister or Tricky were lavished about. What really seemed to mark Terranova as a unique rhythm in trip-hop, however, was 1999's Close the Door, a surprisingly original debut full-length put out by Copasetik Recordings with collaborations by Einstürzende Neubauten's Alexander Hacke, Tricky, San Francisco's Rasco, and -- coming full circle -- Cath Coffey of the Stereo MC's. In 2002, the Berlin trio emerged with the eclectic Hitchhiking Non-Stop with No Particular Destination, with B-Sides & Remix Sessions appearing the same year. Peace Is Tough, the group's slightly more aggressive third album, was released by !K7 in 2003.

Terranova moved to the more mainstream Ministry of Sound label for 2004's electro-charged Digital Tenderness. Following this, the group's members devoted time to side projects. Bergmann and Sebastian Müller formed Lotterboys with Paris the Black Fu of Detroit Grand Pubahs, releasing Animalia on Eskimo Recordings in 2006. Following this, Bergmann and André Boadu collaborated with Princess Superstar as Lottergirls, producing Right On in 2007. Bergmann and Boadu then released a few singles as Fetisch & Me on International Deejay Gigolo and Souvenir.

In 2011, Terranova signed with Kompakt, issuing two singles that year, which set the stage for the 2012 full-length Hotel Amour. The release featured guest vocals by Billie Ray Martin, Khan, and WhoMadeWho's Tomas Høffding, and was far more uptempo than Terranova's earlier work. Numerous singles and remix EPs followed, and Restless, Terranova's second Kompakt full-length, appeared in 2015. A selection of the group's tracks was used as the soundtrack to the film Wild; Kompakt digitally released the soundtrack in 2016. During the same year, Terranova collaborated with the Stereo MC's on the Connected in Dub EP (which did not contain dub remakes of the latter group's hit "Connected"). In 2017, Terranova and Reinhard Voigt released Speicher 94, an installment of Kompakt's long-running series of singles and collaborations. ~ Dean Carlson & Paul Simpson
ORIGIN

Berlin, Germany

GENRE

FORMED

1996