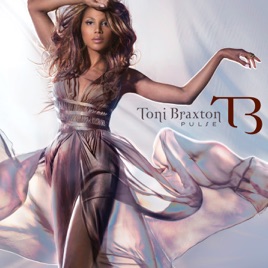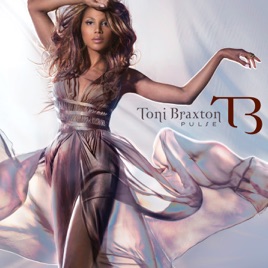 11 Songs, 42 Minutes
Released:

May 3, 2010

℗ 2010 Atlantic Recording Corporation for the United States and WEA International Inc. for the world outside of the United States.
Ratings and Reviews
Good solid album
Im kind of surprised this took so long to put out. The single "Yesterday" was out a long time ago. In my humble opinion Toni Braxton is pretty much at the top of the game for female vocalists (across the industry). No one sounds like her. I wish she would put out more music though. "Hands Tied" is a great track as is "Yesterday." This is a solid album and worth the money.
Makes You Do A Double-Take
I've never really been a fan of Toni, just no my style, but after hearing the 30 second clip of 'Yesterday' I was mesmerized. Then I had to check out the rest of the album. I am super impressed.

1. 'Yesterday' is a fantastic "I let you go, I'm on my own and loving it and not regretting it" song. It's my favorite on the whole album. I really love Toni's vocals in this song.
2. 'Make My Heart' has dance club written all over it. Just a fun, catchy song, that gets stuck in your head in a good way of course.
3. 'Hands Tied' is a more sensual track. Great melody and vocals.
4. 'Woman' is a remake of Delta Goodrems song. This has a more R&B feel and Toni sounds fantastic covering it. Love this song.
5. 'If I Have To Wait' is a pop/R&B ballad with a slight fusion of country. I really like Toni's contralto in this song.
6. 'Lookin' At Me' is pop/club track. Pretty fun. One of my least favs on the album.
7. 'Wardrobe' is such a feel good, rejuvenating "clean the spirit" song. I love this song.
8. 'Hero' is a powerful ballad. Probably my least fav.
9. 'No Way' really shows Toni's lower pipes. Love this song its just catchy.
10. 'Pulse' the title track delivers a strong pop ballad that Toni nails.
11. 'Why Won't You Love Me' is a sad yet hopeful ballad. Love Toni's vocals.

So this is the first full album I have bought in about 6 months. Point being it's fantastic. I would have to say great job Toni!
Best since debut
I loved Toni Braxton's first album, but never felt the subsequent albums were as strong, especially when she strayed into Celine Dion territory. On this album the sound has been definitely been updated to an more modern Rihanna sound, but Toni can sing with such authority that it doesn't sound like a cheap knock-off. In fact, she sounds like she's having more fun than she's had in years. There's a nice range of tempos from dance to ballads, so there should be something to please all her fans. I'm just glad she's brought her magic touch back to R&B.