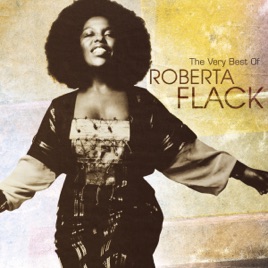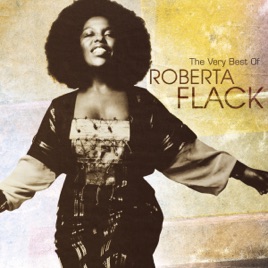 The Very Best of Roberta Flack
TITLE
TIME
PRICE

Killing Me Softly With His Song

4:46
$1.29
2:42
$1.29
2:54
$1.29

The First Time Ever I Saw Your Face

5:19
$1.29
3:32
$1.29

Tonight, I Celebrate My Love (feat. Peabo Bryson)

Michael Masser

3:29
Album Only

Roberta Flack with Donny Hathaway

4:37
$1.29
3:44
$1.29

Back Together Again (feat. Donny Hathaway) [Edit Version]

6:51
$1.29
3:41
$1.29

Only Heaven Can Wait (For Love) [feat. Donny Hathaway]

4:02
$1.29

Roberta Flack with Maxi Priest

5:19
$1.29

You Are My Heaven (feat. Donny Hathaway)

4:10
$1.29
6:09
$1.29

Don't Make Me Wait Too Long (feat. Donny Hathaway)

7:44
$1.29
0:59
$1.29

Trade Winds (Tom Mouton Mix)

6:50
$1.29
17 Songs

℗ 2006 Atlantic Recording Corp. Manufactured & Marketed by Rhino Entertainment Co. A Warner Music Group Co.
Customer Reviews
If Ever An Artist Deserved A Two-Disc Anthology....
It's Roberta. This cd highlights most of Roberta's career and the disc as a whole clocks in at 77 minutes. Not all the albums are sampled and not all her hits are featured. From the lp "I'm The One" the obsure but well performed "'Til The Morning Comes" was chosen over the more successful single "In The Name Of Love" and the title track and hit single "I'm The One." Roberta's early albums could have been represented by a single track, "Reverend Lee" from "Chapter Two" and anything from "Quiet Fire." Roberta's last studio album for Atlantic, "Roberta," is mentioned in the liner notes but not sampled; nor is a track from her 1979 "Roberta Flack" lp. The songs present however represent her biggest hits ever and the mastering is the best of any Roberta Flack album to date; kudos to Rhino for not using single edits, save for "Back Together Again", that song's album length is over nine minutes. "Trade Winds" is a "flip side" from "First Time Ever I Saw Your Face" single and the side here is different than the cd release. While all of us will find issues with this single disc, Roberta's output deserves to be anthologized on a two disc set but until that happens, this disc represents the absolute best of this remarkable woman's work.
Exquisite!
Ms. Flack is exquisite in this appropriately titled discology. Her music has blessed us all and will be loved for generations.
About Roberta Flack
Classy, urbane, reserved, smooth, and sophisticated -- all of these terms have been used to describe the music of Roberta Flack, particularly her string of romantic, light jazz ballad hits in the 1970s, which continue to enjoy popularity on MOR-oriented adult contemporary stations. Flack was the daughter of a church organist and started playing piano early enough to get a music scholarship and eventually, a degree from Howard University. After a period of student teaching, Flack was discovered singing at a club by jazz musician Les McCann and signed to Atlantic.

Her first two albums -- 1969's First Take and 1970's Chapter Two -- were well received but produced no hit singles; however, that all changed when a version of Ewan MacColl's "The First Time Ever I Saw Your Face," from her first LP, was included in the soundtrack of the 1971 film Play Misty for Me. The single zoomed to number one in 1972 and remained there for six weeks, becoming that year's biggest hit. Flack followed it with the first of several duets with Howard classmate Donny Hathaway, "Where Is the Love." "Killing Me Softly with His Song" became Flack's second number one hit (five weeks) in 1973, and after topping the charts again in 1974 with "Feel Like Makin' Love," Flack took a break from performing to concentrate on recording and charitable causes.

She charted several more times over the next few years, as she did with the Top Ten 1977 album Blue Lights in the Basement -- featuring "The Closer I Get to You," a number two ballad with Hathaway. A major blow was struck in 1979 when her duet partner, one of the most creative voices in soul music, committed suicide. Devastated, Flack eventually found another creative partner in Peabo Bryson, with whom she toured in 1980. The two recorded together in 1983, scoring a hit duet with "Tonight, I Celebrate My Love."

Flack spent the remainder of the '80s touring and performing, often with orchestras, and also several times with Miles Davis. She returned to the Top Ten once more in 1991 with "Set the Night to Music," a duet with Maxi Priest that appeared that year on the album of the same name. Her Roberta full-length, featuring interpretations of jazz and popular standards, followed in 1994. As she continued into the 21st century, Flack recorded infrequently but released albums like 2012's Let It Be Roberta: Roberta Flack Sings the Beatles, which showed that her poise and balanced singing had aged well. Varese Sarabande released a lovingly remixed version of Flack's fine 1997 holiday album Christmas Songs (it had originally appeared from Capitol Records under the title The Christmas Album) that same year, adding in an additional track, "Cherry Tree Carol." ~ Steve Huey
ORIGIN

Asheville, NC

BORN

Feb 10, 1939
Top Albums by Roberta Flack
See All
Top Music Videos by Roberta Flack
See All