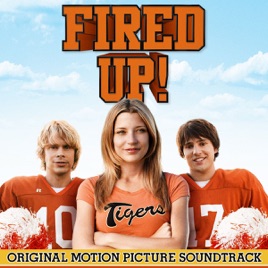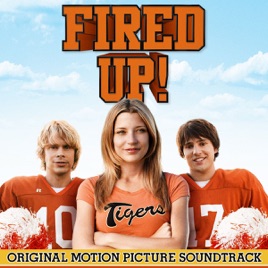 Fired Up! (Original Motion Picture Soundtrack)
Various Artists
TITLE
TIME

Until the Stars Fall

Mark Hoppus & Richard Gibbs

3:06

In the Morning

Razorlight

3:44
3:34

1,2,3 Turnaround

Christian TV

2:59
4:31

Mambo No. 5 (A Little Bit Of...)

Lou Bega

3:44

Dirty Minds

Here Come the Mummies

4:29

That's Not My Name

The Ting Tings

5:13

Nu Nu (Yeah Yeah) Double J & Haze (Remix)

Fannypack

3:31

Hello Muddah, Hello Fadduh

Public Parking

3:11
2:38

Move to the Music

American Bang

2:43

Meat Market

Everybody Else

4:05
3:47
3:48
3:57

Feeling So Gay

Kyle McCulloch & Fuzzbee Morse

1:07
17 Songs, 1 Hour

℗ 2009 Screen Gems, Inc.
Ratings and Reviews
Awesome soundtrack....Great fun....
Looking forward to this movie. Looks funny...
Favorites on this are
In The Morning
Tubthumping
1,2,3 Turnaround
That's Not My Name
Ride
great movie, great soundtrack
saw a premiere of this movie today and LOVED it! the songs in it were all really good and there are even some great ones not included on this soundtrack. great value of 17 good songs for $9.99
buy now!:)
SURPRISE
Surprisingly this album is really good i'd totally say get it, it has a great mix of different styles of music. I just hope the movie is as good as the album!!!(: If you don't agree i'd LOVE to see what YOU think is wrong with it. GO TIGERS!!