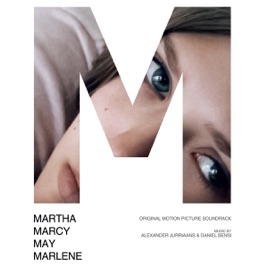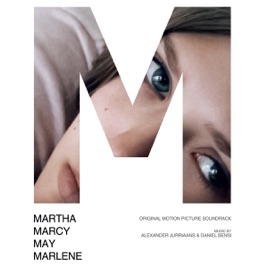 Martha Marcy May Marlene (Original Motion Picture Soundtrack)
TITLE
TIME
0:46
3:01
2:36

Ba Bop Bop Bop / Marcy's Song

Brady Corbet, Christopher Abbott & John Hawkes

2:48

Waiting / Divergence 2

Daniel Bensi, devon anderson & Saunder Jurriaans

3:04

Die Cat Die / Mirror Mirror

3:00

Weekend Home

Christopher Abbott

3:09

Screaming on the Inside / Swarm

Daniel Bensi, devon anderson & Saunder Jurriaans

2:53
4:39
0:21
5:06
0:24
3:44
13 Songs, 35 Minutes

℗ 2011 Fox Music
Ratings and Reviews
This blazed me.
I'm covered in Nth degree burns.
John Hawkes
John Hawkes is becoming what every actor would give their 50 million dollar mansion to be. What an amazing talent. i can't wait to see this movie and his cover of Martha's Song, GENIUS! Please support this movie and here's to our new Best Male Lead Oscar Award Winner: John Hawkes!
MMMM
Saw movie on Thursday....haunting. Olsen and Hawkes are amazing!